Magic is coming to HorrorTown!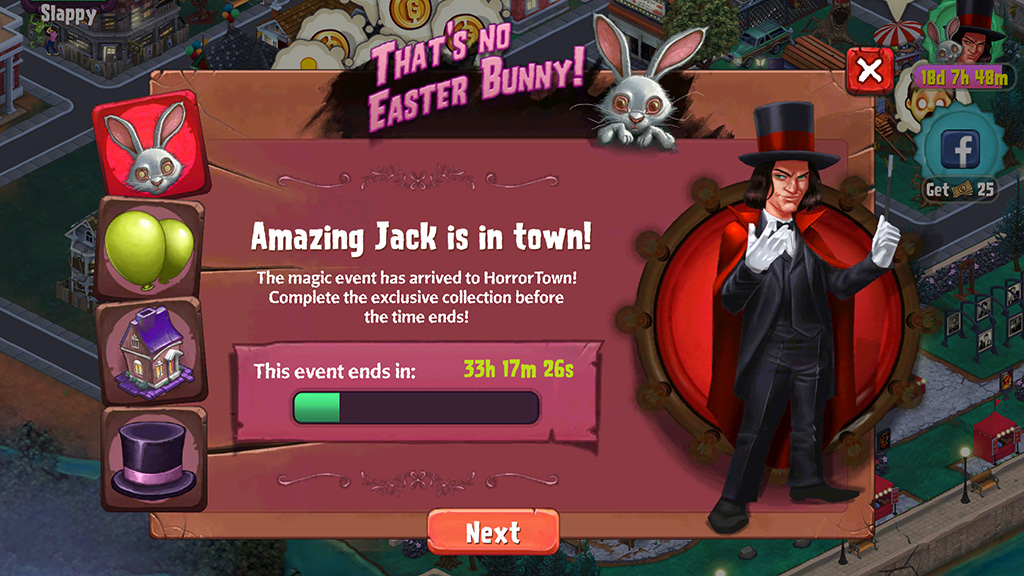 Download now the update of Goosebumps HorrorTown! The event will begin on June 27th at 12PM PST and finish on July 18th at 11.59PM PST!
Ladies and gentlemen... and MONSTERS! Be amazed with the new magic event in town! Meet Amaz-O and his Horror Bunnies! Here is how to play this event:
- There's a new SEASONAL monster in town!
- Make the Mystery Club INVESTIGATE the tracks of a new seasonal Book.
- Release the HORROR BUNNIES scene!