Celebrate St. Patrick's Event with Snoopy!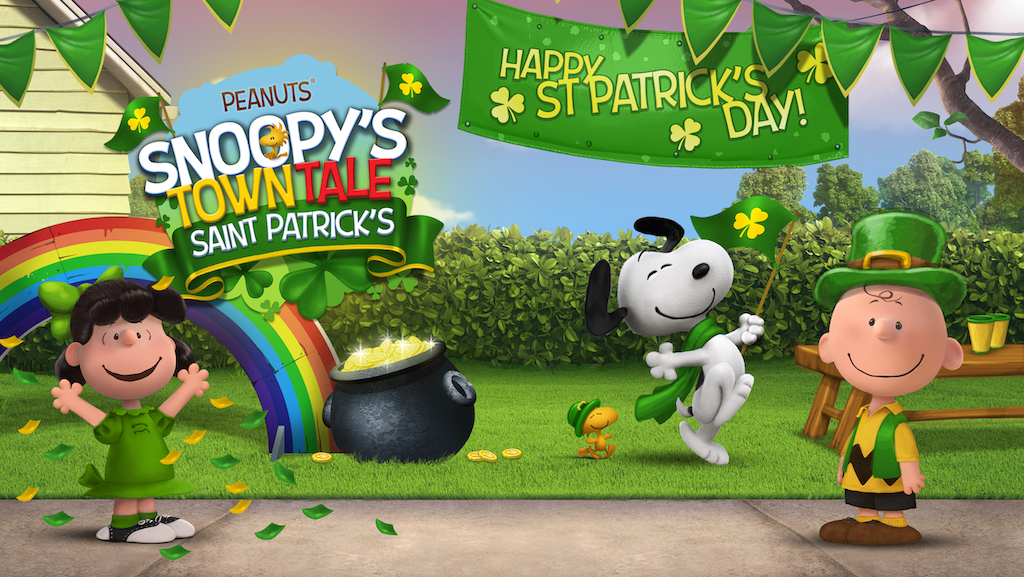 Enjoy a St. Patrick's Day with all your favorite characters! Play now for free
Let's take a Sneak Peek!
- Rover is in town! Make sure he has a good time!
- 15+ Buildings like Leprechaun House, Rainbow Fences and a St. Patrick's Train!
- 12+ Items like Pot of Gold, Clover Costume and Irish Cupcake!
- 15+ Animations like Playing the Dobro, That Old Sign and Catch the Leprechaun!
- 10+ New Quests!
- New level!
- New map zone!