PIXOWL / Safari Party
Are you ready for safari?
Safari Party is a new genre of match-4 action puzzle game where you become a photographer travelling around the globe: Safari, Ocean, North Pole, Forest and Metropole. Take as many photos as you can of more than four animals of the same kind. But be careful, some animals are not as cute as you think they are! Discover beautiful new lands and adorable animals, and compete for the title of the best photographer in the world!
* More challenging than a puzzle game, more enjoyable than arcade * Hours of joy, fun and laughter for the whole family - guaranteed! * Drawn by famous French comic book illustrator and blogger Laurel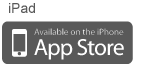 iPad Retina Display now supported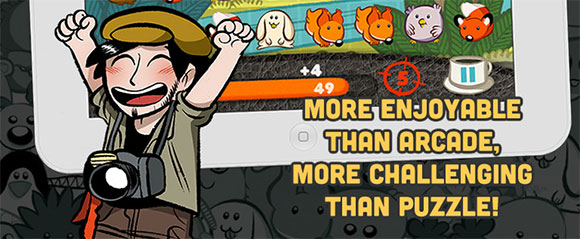 Safari Party Adds Several New Features – Including iPad Retina Display
San Francisco, California – Pixowl Inc. is pleased to announce the addition of several exciting new features to Safari Party, its popular iOS puzzle game. Retina display support has been made available for the iPad3, and multiplayer mode between iPhone and iPad users is now supported as well. Also, Pixowl has included real-time chat capabilities in multiplayer mode, which will certainly make things a bit more competitive. Last but not least, players can now play asynchronously in multiplayer mode – no longer is it mandatory to be connected at the same time. Players can invite their Facebook friends to challenge their high scores, and engage in battles of "one-upsmanship" at their leisure.

New Multiplayer Mode Added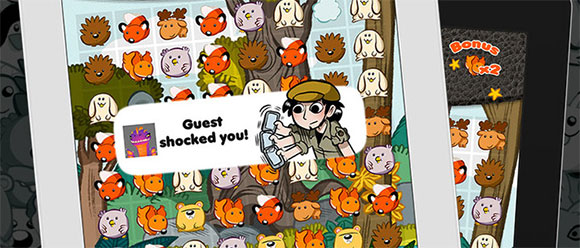 Pixowl's Popular Safari Party Game Adds New Multiplayer Mode
San Francisco, California – Pixowl Inc. is pleased to announce the addition of an exciting new multiplayer mode for Safari Party, its popular iOS puzzle game. The new mode allows up to eight players from across the globe to challenge each other at the same time, in a frantic, two-minute contest to see who can set the highest score while trying to disturb their opponents by sending to their screen devastating tornados.
(more…)

Update available with New Mode and Auto-Save

Safari Party Match-4 Puzzle Game Receives New Mode & Auto Save in Update
San Francisco, California – Pixowl Inc. today is thrilled to announce a major update to its family-friendly, fast-paced arcade Safari Party puzzle game for iOS that brings a new twist to the classic matching apps. This update adds the new game "Zen" mode and the much awaited save progression feature. The game is simple, fun and addictive for kids and parents to pick it up and enjoy, and also challenging enough for puzzle enthusiasts to play.

Safari Party now available


Safari Party Brings a New Twist to the Classic Matching puzzle game
San Francisco, California – Pixowl Inc. is pleased to announce the release and immediate worldwide availability of the universal application for iOS Safari Party 1.0, a family-friendly, fast-paced arcade puzzle game that brings a new twist to the classic matching gameplay apps. This adrenaline packed puzzler is not only a perfect title for adults and kids alike, but is also suitable for advanced puzzle gamers.
(more…)