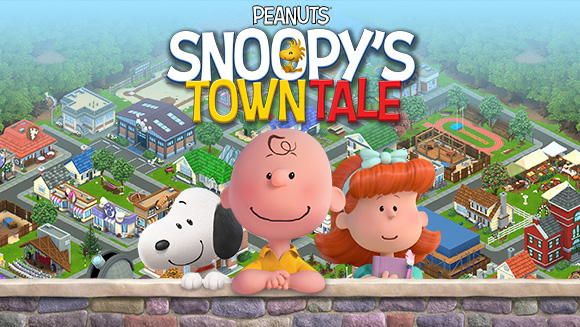 PIXOWL / Snoopy's Town Tale
Peanuts: Snoopy's Town Tale
Help Snoopy recreate the town and bring the Peanuts gang together.
Snoopy will write about the neighborhood and introduce this new kid to all his favorite people and places. Start with a blank slate and set off on an adventure full of fun and imagination.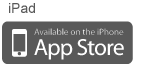 Back to School time for Snoopy & Charlie!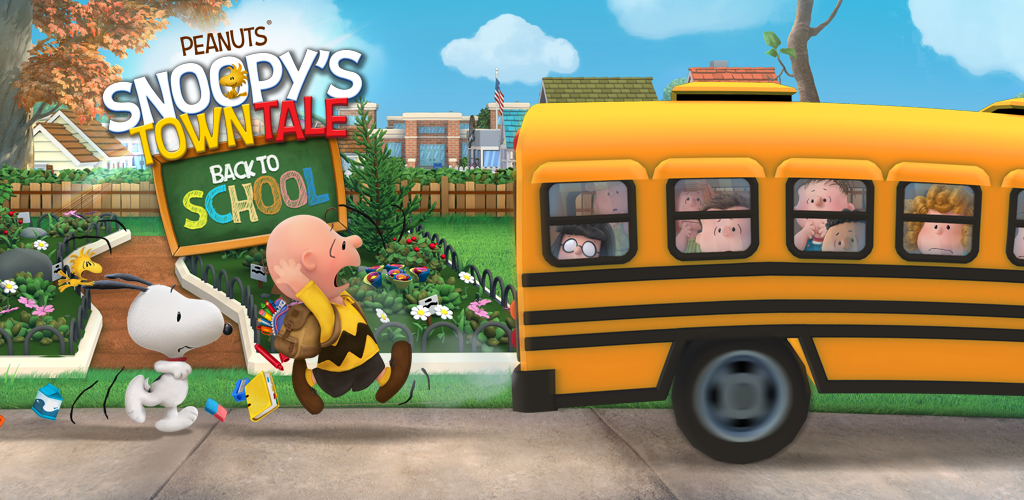 It's back to school time! Late to the bus? Help Charlie have all his supplies for school.
Play the mobile game for Free now!
BACK TO SCHOOL EVENT!
- Time's running, collect all the school supplies before it runs out!
- Earn all the new buildings and suppliers to help Charlie go back to school
- Decorate your town and participate in social media urban contest.
- Craft all the new objects!
NEW CONTENT!
- 9 New Items to collect and craft, such as Pencil case, Compass and Calculator.
- 6 new Time-request challenges with unique rewards.
- 11 New Buildings, such as University, Museum and Botanical garden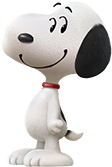 Woodstock comes to Snoopy Town Tale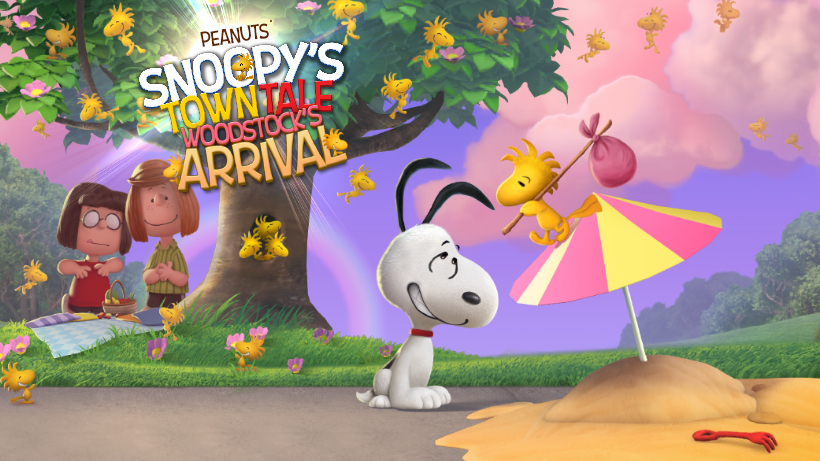 A yellow bird migration is in town! Let's make Woodstock experience his best holidays ever. Download it for FREE here
WOODSTOCK'S ARRIVAL EVENT!
- Experience first hand Snoopy and Woodstock first meeting
- Enjoy beach sports with your favorite characters
- Build a picnic in the beach and give it life with all the new content.
- Craft all the new objects!
NEW CONTENT!
- 1 New Character Woodstock!
- 10 New Items to collect and craft, such as Frisbee, Fruit salad and Fruitful basket.
- 10 New Animations to welcome the newcomers, like peanut swing, picnic and super Woodstock
- 12 New Buildings, such as Strawberry bushes, Giant sandcastle and the Woodstock tree!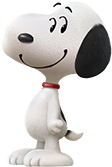 Snoopy goes to the Summer Camp!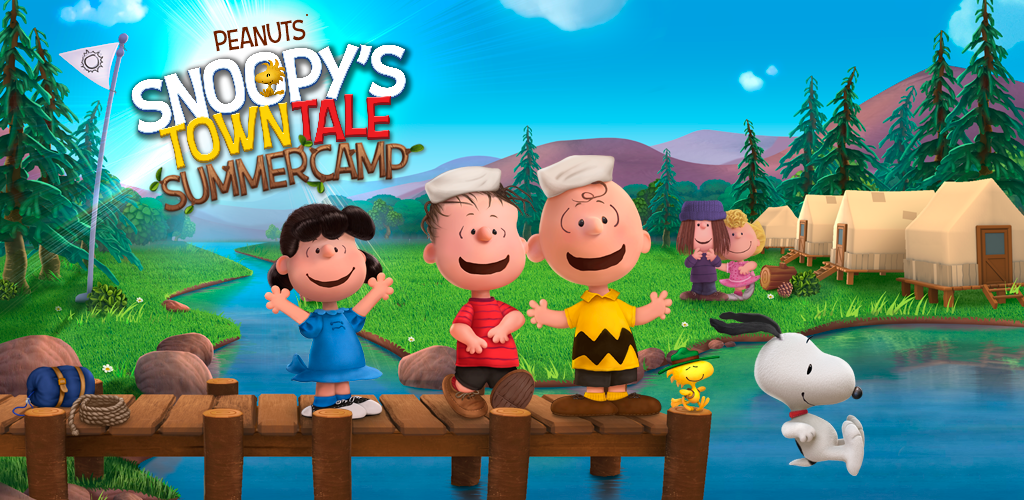 Experience an adventure in Summer Camp with your favorite Characters! Download NOW for FREE!
- Travel to the summer camp, and live a beautiful trip to nature.
- Participate from contests and explore the forest with Snoopy and Woodstock.
- Build your perfect summer camp and give it life with all the new content.
- Craft all new objects to earn the scout badge, and maybe reach the final special reward!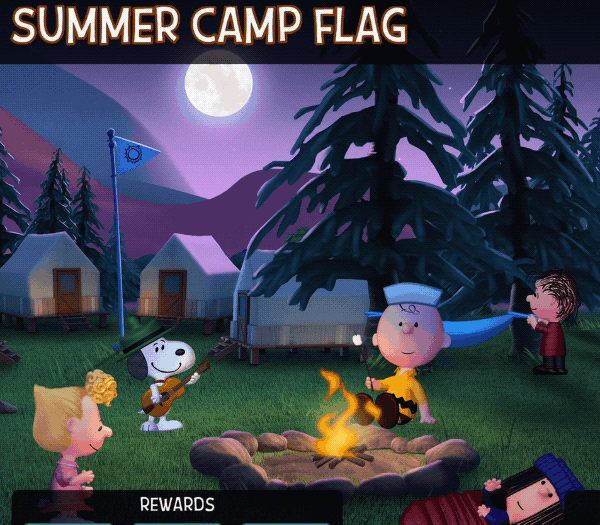 NEW CONTENT!
- 14 New Items to collect and craft, such as Skateboard, Explorers hat and Fishing rod.
- 15 New Animations to perform in summer camp and have the best time ever.
- 14 New Buildings, such as Pine forest, Tribal Woodstock's Totem and the Sequoia!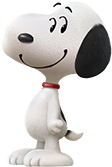 Snoopy Town – Perfect City Decorations Update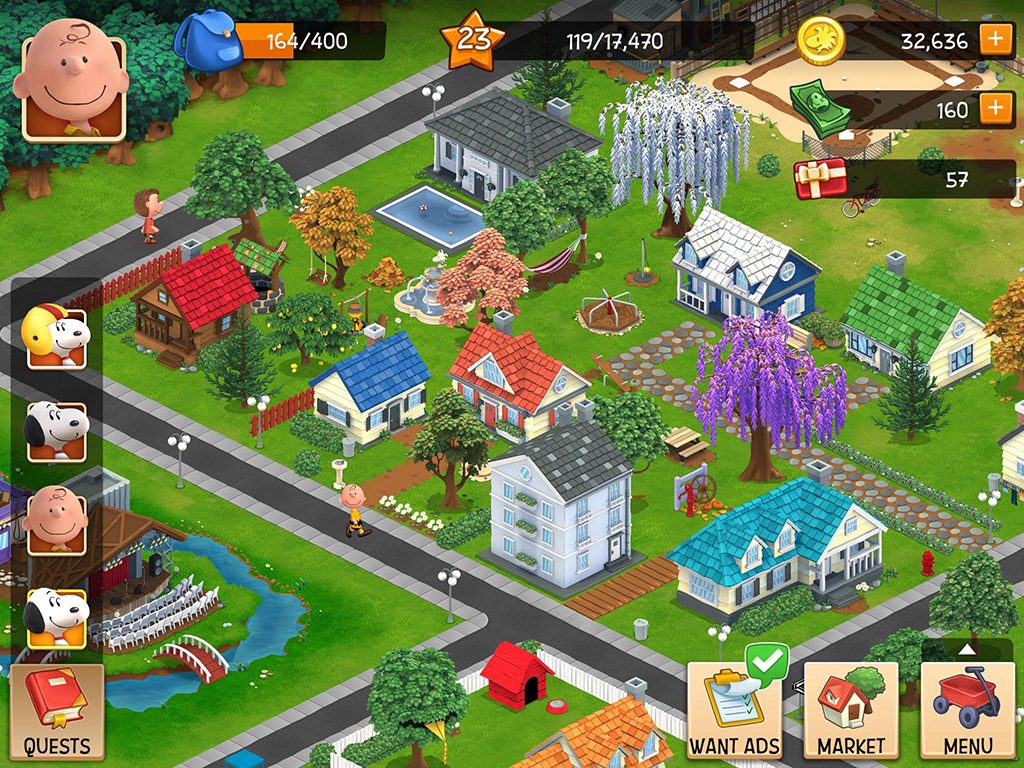 Make the most beautiful Peanut's City with the new decorations Pack! Download now for FREE
PERFECT CITY EVENT!
- Use the new decorations to create the perfect screenshot of your city! Share it in Social Media to participate in the Perfect City Event.
NEW CONTENT!
• 6 new decoration houses, such as Stylish house, Big household and Elegant pool house.
• 7 new sidewalks and fences to make your city look awesome.
• 4 decoration trees, such as Colorful bush and Violet weeping tree.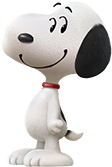 Snoopy and the Gang celebrate Easter!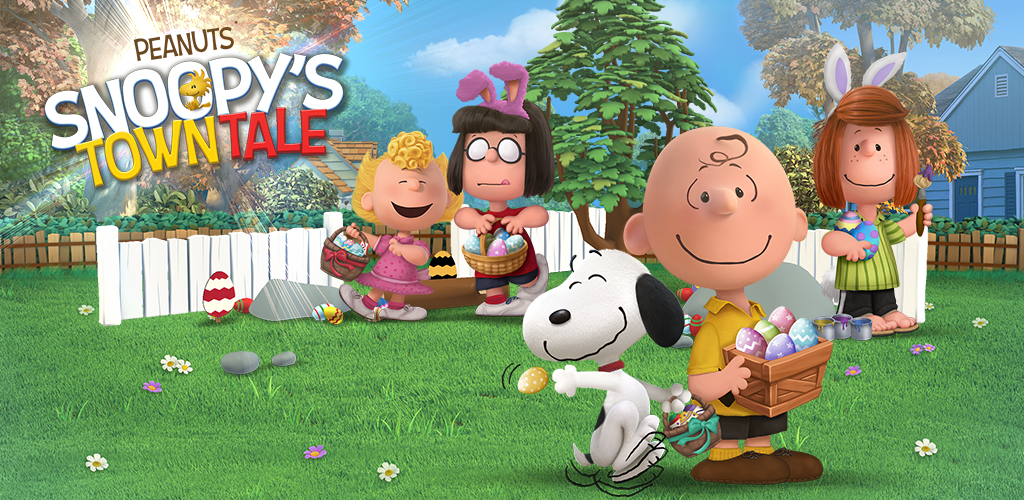 Download the Easter Update – Kick-off your Easter celebration with an update from your favorite Beagle in Snoopy's Town Tale!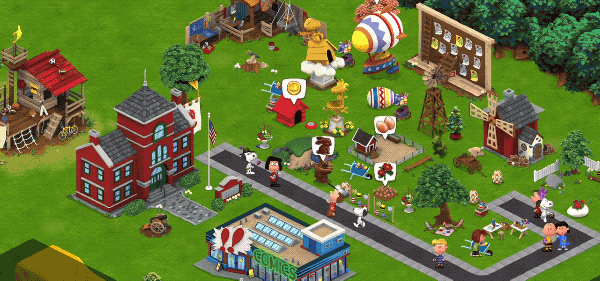 EASTER EVENT!
• For a limited time you can craft new items only available in this event and unlock new content!
• Obtain all the items before the event ends to get the "Farm Tractor"!
NEW CONTENT!
• 21 new buildings and decorations, such as the Biggest Egg Ever, the Giant Chocolate Bunny
and the Farm Tractor!
• 17 new animations to discover, such as the Egg Hunting and the Easter Nap!
• 13 new items to collect & craft, such as Decorated Basket and the Colored Easter Egg!