PIXOWL / Snoopy's Town Tale
Peanuts: Snoopy's Town Tale
Help Snoopy recreate the town and bring the Peanuts gang together.
Snoopy will write about the neighborhood and introduce this new kid to all his favorite people and places. Start with a blank slate and set off on an adventure full of fun and imagination.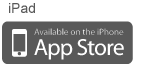 Be an Everyday Superheroe!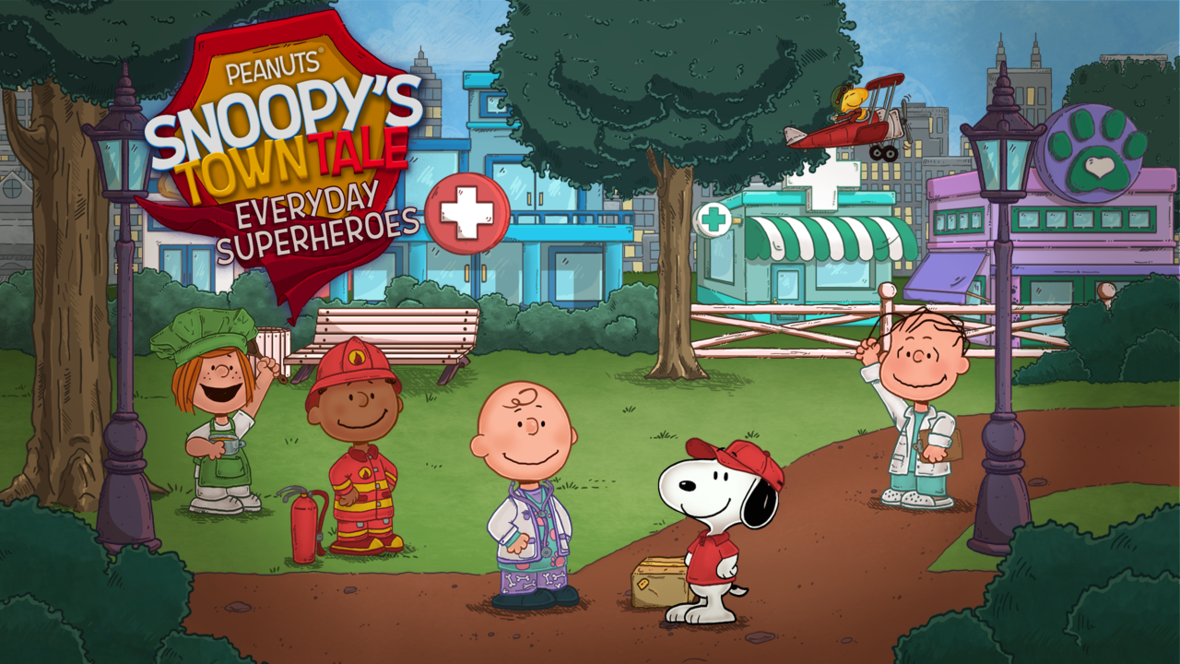 The gang's school assignment forces them to think hard. What job do they want to do when they're older? Being indecisive isn't a profession, unfortunately… Can Charlie Brown find his true calling?
In the meantime, Snoopy explores the idea of becoming a superhero, but does he have what it takes? Will evil prevail?
Will the gang find their dream jobs? Will Masked Marvel save the day? Tune in to find out!

An Oktoberfest themed carnival arrives in Town!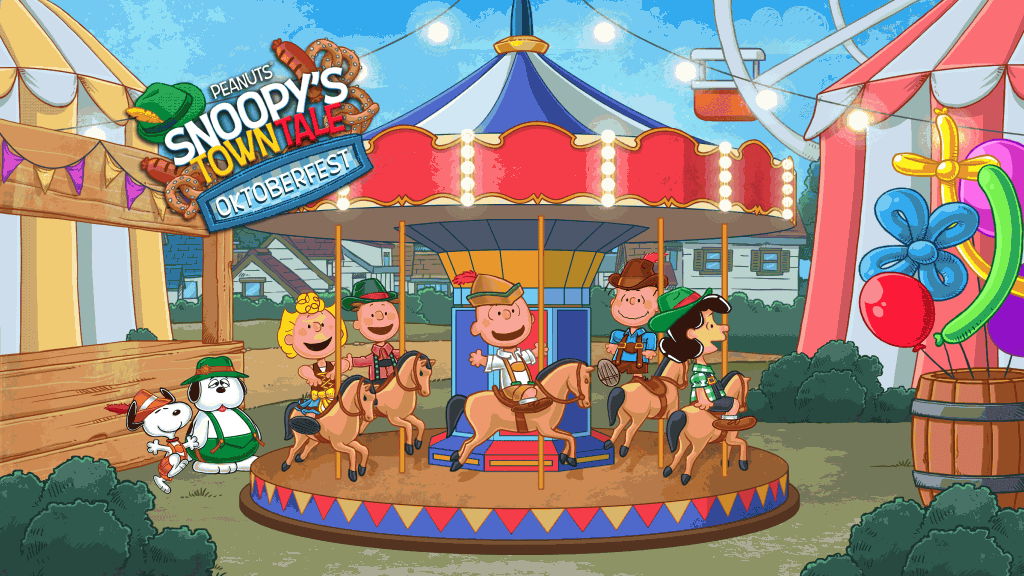 Will the kids have fun at the carnival or get too focused on competing against each other to win the big prize? Meanwhile, Austin arrives in town and he's a little lost on how to make new friends.
Are Linus and Charlie Brown ready to win the eating contest? Who has the best aim to win the darts contest? Will Austin finally open up? And who will win the carnival's grand prize?! Find out about this month's new event!

Snoopy's Town Tale: Let's all search for dinosaur fossils!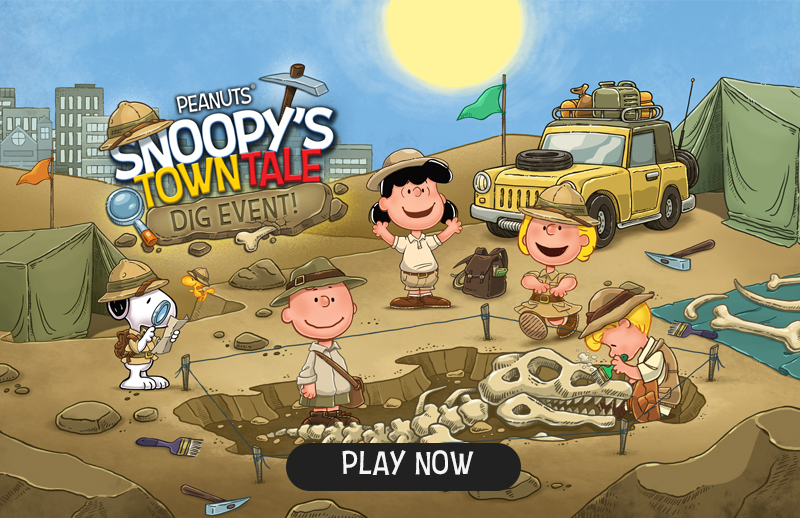 Charlie Brown and his friends are doing something totally new this summer – going to Paleontology Camp to search for dinosaur fossils!
Will Pig-Pen's "Dirt Sense" help him win the Paleontological Gold Medal? Will Charlie Brown's fossil-finding team have better luck than his baseball team? Can Lucy find something from the stars on earth? Play now for FREE

EASTER IS HERE: Join the Peanuts Gang!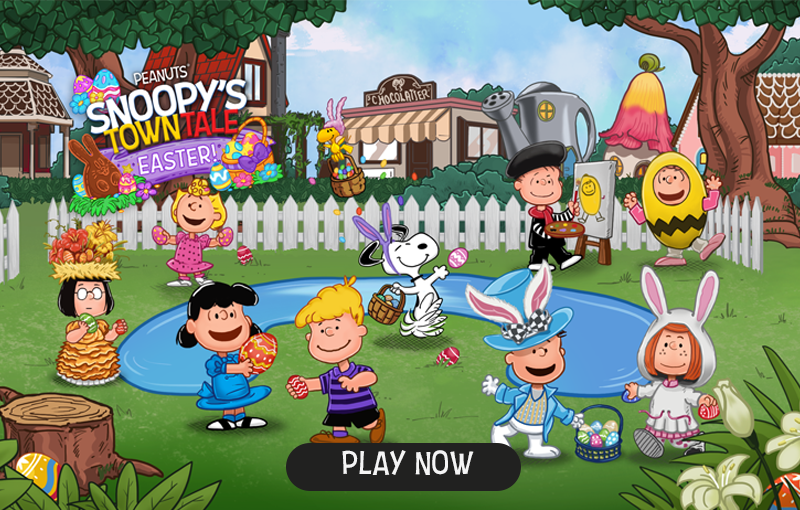 Easter is coming and Sally is planning an Easter egg hunt, but Linus doesn't see the point since the Easter Beagle will bring eggs for everyone! Speaking of the Easter Beagle, will he wake up in time? Play now for free

Join the Peanuts gang on the luckiest day!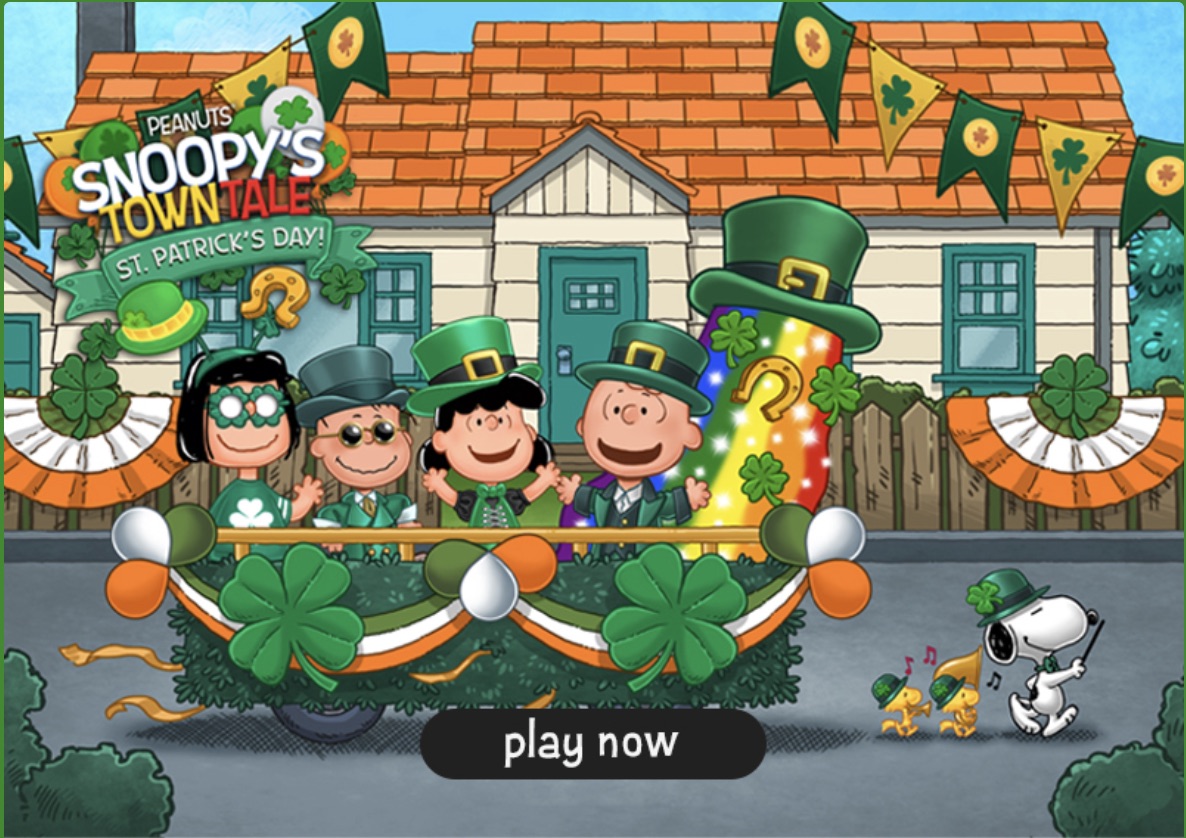 WELCOME TO THE ST. PATRICK'S PARADE: Play now for free