An Oktoberfest themed carnival arrives in Town!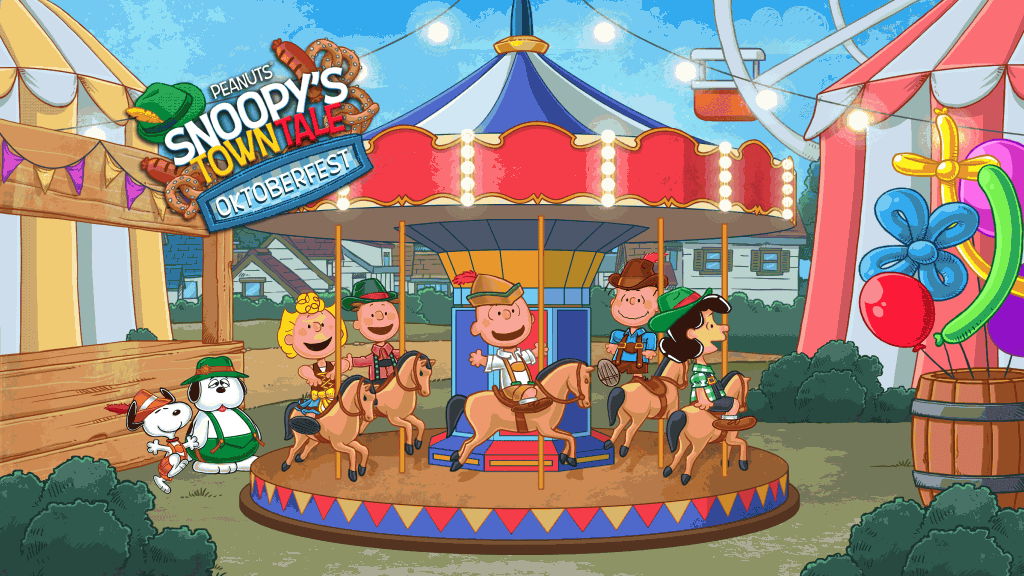 Will the kids have fun at the carnival or get too focused on competing against each other to win the big prize? Meanwhile, Austin arrives in town and he's a little lost on how to make new friends.
Are Linus and Charlie Brown ready to win the eating contest? Who has the best aim to win the darts contest? Will Austin finally open up? And who will win the carnival's grand prize?! Find out about this month's new event!