Visit & Gift your friends on Garfield!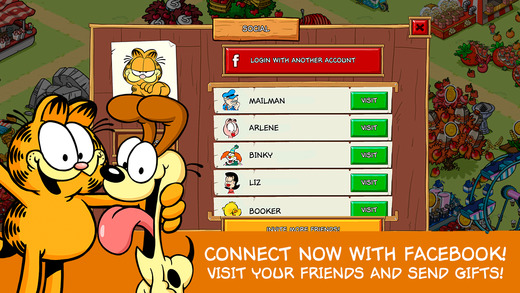 The new update 1.04 for Garfield: Survival of the Fattest is now available, grab it now to get access to:
- New social features! Connect to Facebook to send and receive gifts with your friends to help you progress in the game.
- Discover a new area of the map, available at level 23
- New Character: Irma, unlock her for free by expanding to the new area.
- New minigame to unlock!