Ghostbusters Update with Rowan & Campaign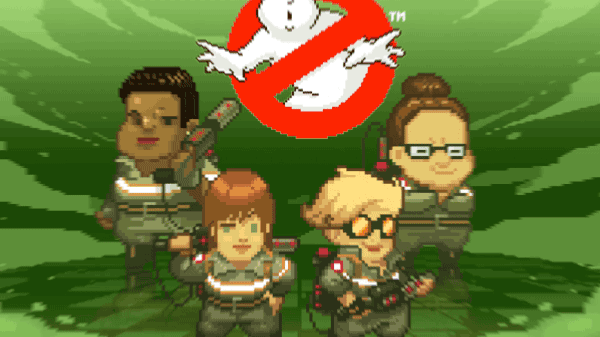 Our second Ghostbusters-themed update for The Sandbox Evolution is now available! Who you gonna call? Thirty years after the original franchise took the world by storm, Ghostbusters returns! And it's coming to The Sandbox Evolution with an exclusive, limited-time collector expansion pack. Get ready to discover and play, Ghostbusters-style!
GIANT GHOSTBUSTERS BOSS AND 11 NEW LEVELS!
- BATTLE ROWAN: This angry Ghost boss will try to destroy you. Don't let that happen! Use your Proton weapons to vanquish him.
- NEW GHOSTBUSTERS CAMPAIGN: Complete 11 new missions as a Ghostbusters team member. Ghosts have started creating mayhem in New York and the Ghostbusters have been called in to deal with them. Find and stop the source of these paranormal apparitions!
EXCLUSIVE GHOSTBUSTERS ELEMENTS PACK:
- UNLOCK 2 NEW HEROES & 3 NEW ENEMIES, plus unique decorations and hazards to use in your own game levels!
- NEW FEMALE GHOSTBUSTER HEROES: Erin fires high proton charged projectiles, and Holtzmann can bind and pull ghosts with her proton ray. Fire away!
- THREE NEW ENEMY GHOSTS: Nightmare, Spectre & Phantom. Avoid Mayhem attacks!
- TRAP 'EM: Catch enemy ghosts in the new Ghost Trap!
- STOP 'EM: Use the new Binder Wall to stop ghosts in their tracks; the only element ghosts cannot cross other than electrified metal
- SLIMER, THE FRIENDLY GHOST: Your new mission helper
- ICONIC DECORATIONS: Including the Ecto-1 Car and ghost Containment Unit