Happy Thanksgiving from The Sandbox Evolution!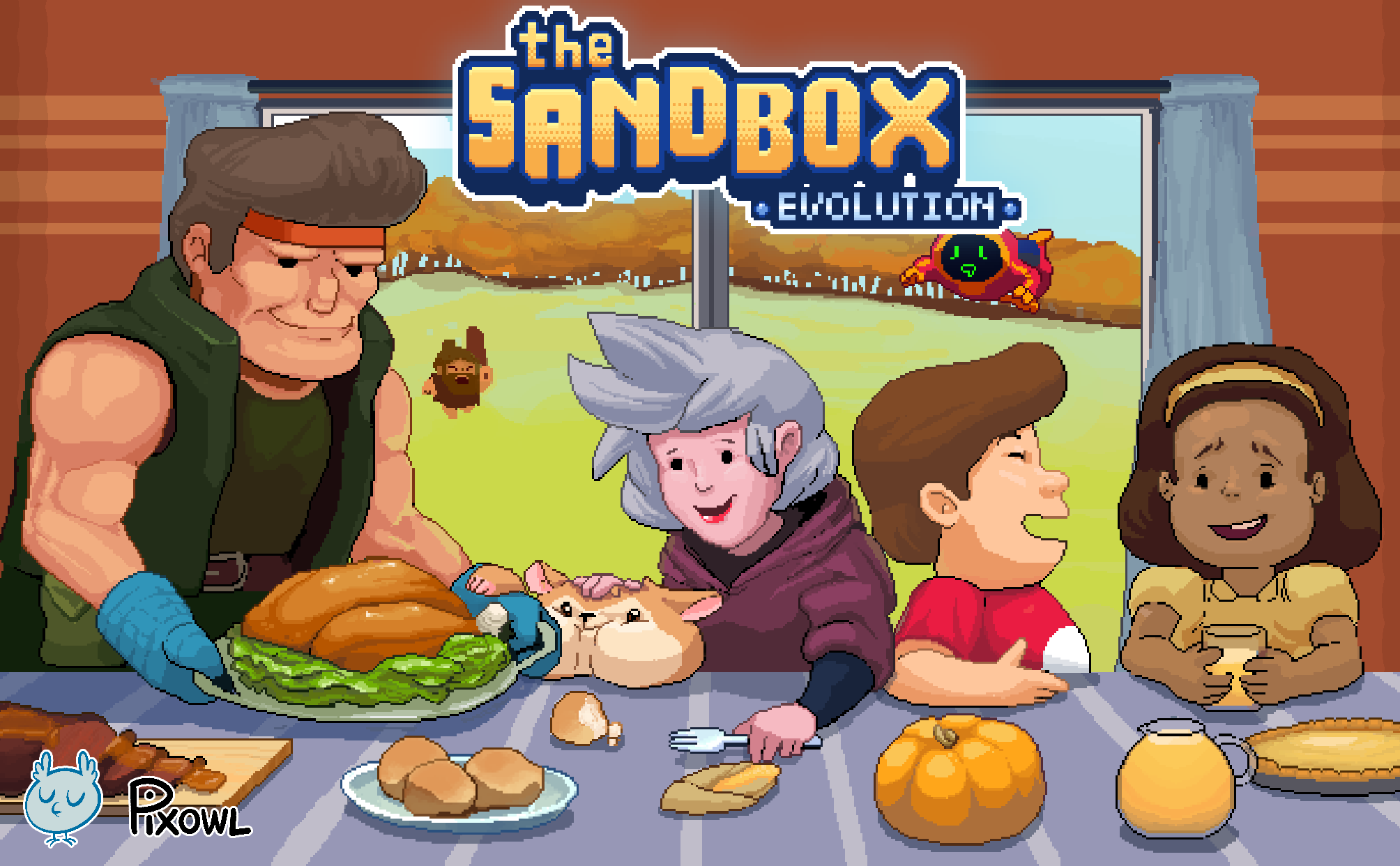 THERE IS A TIME TO PLANT AND A TIME TO HARVEST. GET TOGETHER AND CELEBRATE THE HARVEST PARTY WITH NEW THANKSGIVING ELEMENTS.
Download this update now!
Unlock the Harvest Party pack to get these brand new items, for a limited time:
-New Backgrounds for Interior Spaces! Now you can create interior spaces by adding a Background Material such as Wall, Ruins, Wood, Glass, Mud, Soil, Stone, Dark Stone, Sand or Ice.
-New Skin for Super Hamster: Super Turkey is ready to fly—or at least flap!
-Thanksgiving decorations to get you ready for the holiday.
-New Element: the Turkey! No Thanksgiving would be complete without a turkey!
Also, make your own Elements with the entity creator, and try out the 3 new templates that we're adding:
-Super Hamster
-Breakable Deco
-Shooting Ally