Halloween Update! Make Spooky Worlds!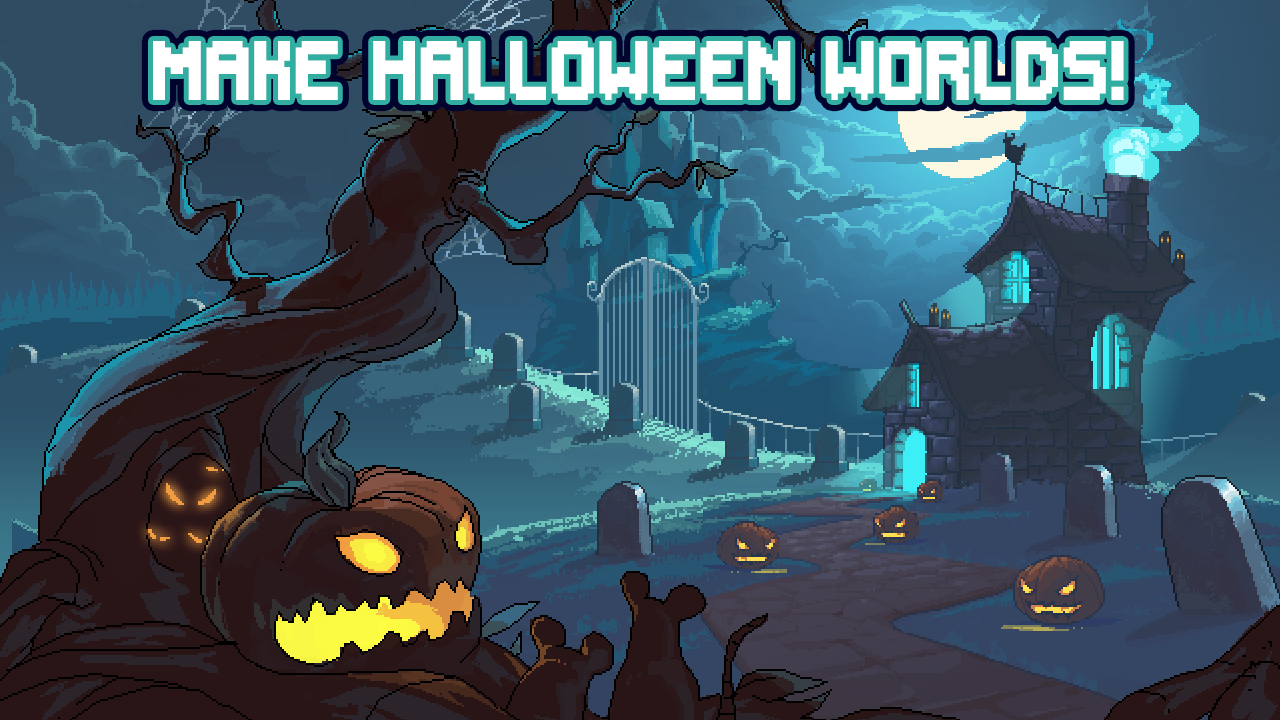 Halloween is upon us! Start crafting spooky pixel universes and make your own horrific game levels with tons of monstrous elements. Download the update now!
Join the celebrations and share #Halloween tagged worlds Online Gallery.
- Over 16 scary Elements: Demon Slayer, Headless Horseman, Necromancer, Goostba, Vampire, Mummy, Black Cat, Rat and more!
- Halloween-themed decorations: Jack O' Lantern, Scary Skeletons, Haunted Trees, Haunted Manor, etc.
- Spooky Backgrounds.
- New Pixel Art colour palette.
and more!