Goosebumps HorrorTown – Beware, the Snowman!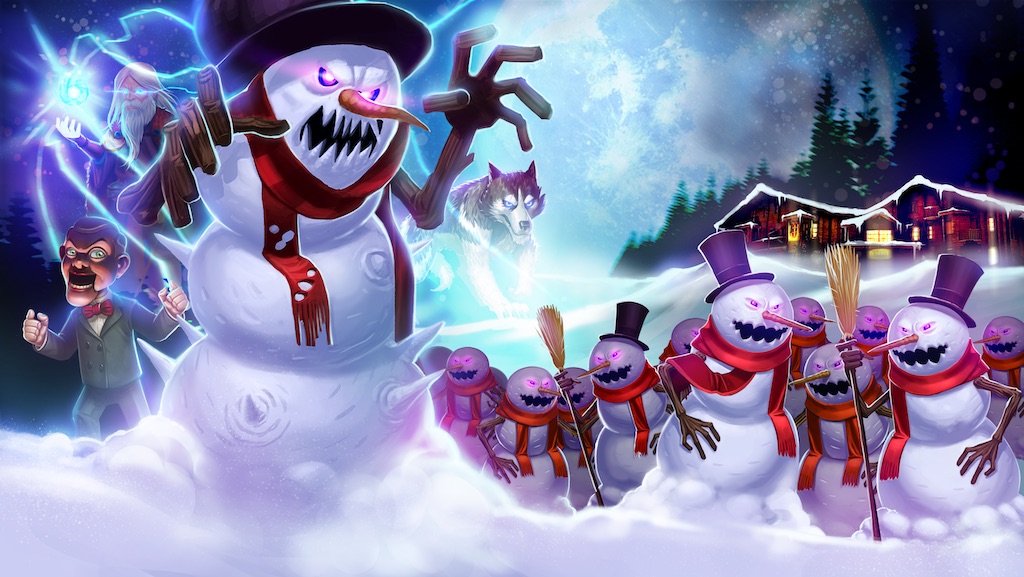 As winter ends, the weather remains cold… Mrs. Maaargh takes the school teens on a field trip to Snowman Mountain... where a new monster lurks! Investigate the chilling surroundings of the new areas! A new story invades Horror Town! , update the game now to play it.
UPDATE CONTENT
New High-Level content with 3 New Areas! Discover the Snowman Mountains!
New Craftshop, the EverWinter Lodge & Cafe!
20+ New Items, such as the Red Scarf, the Ice Stone, and the Snowglobe!
6 New Suppliers for the new items, like The Chocolate Shop!
20 New Permanent Narratives for the new Book, of Beware, the Snowman!
1 New Premium Character, Wolfsbane!
15+ New Animations such as Howl at the Moon, Drink some Hot Chocolate, and Play the Guitar
10+ New Decorations, including the Giant Snowman, the Snowmobile, and the Snowpark Ramp!
Other adjustments have also been made to make for a more pleasant experience.