Make. Play. Share. Build your Own Levels!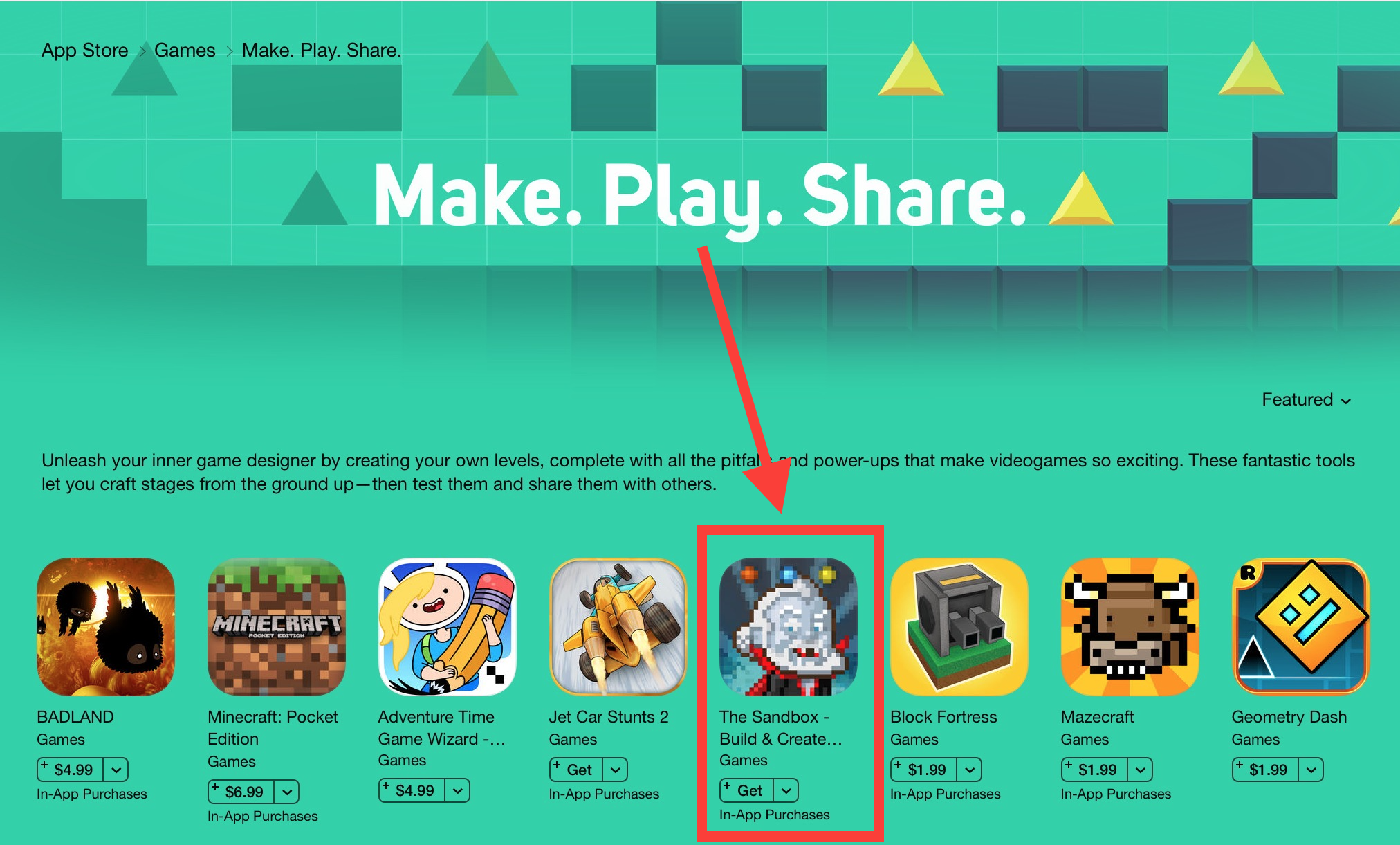 With The Sandbox​ (http://bit.ly/thesandboxgame), featured this week on the App Store​ among the most creative games!
Unleash your inner game designer by creating your own levels, complete with all pitfalls and power-ups that make videogames so exciting. These fantastic tools let you craft stages from the ground up -- then test them and share them with others.