Goosebumps HorrorTown – Attack of the Christmas Presents Event!!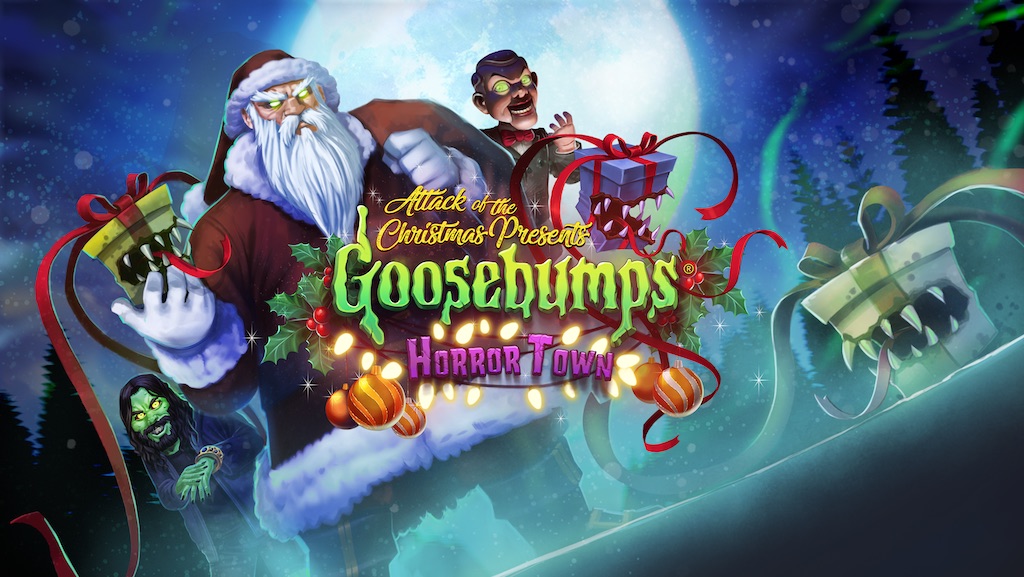 Christmas Ghosts invade HorrorTown! How will everyone react when even the presents come back to life? Find out with the Attack of the Christmas Presents!
EVENT CONTENT
▪ There's are TWO new CHARACTERS in Town: Claus and Sader join the neighborhood!
▪ 2 new Character Houses
▪ 1 new Scenes Buildings
▪ 1 new Crafting Building
▪ 1 new Growing Tree. Upgrade it!
▪ 30+ new buildings like the Woodshop's Market, the Christmas Presents and the Snow Abomination!
▪ 25 new Narrative Stories!!!
▪ 18 new animations!
▪ 15 new items
▪ Event exclusive currency
NEW FEATURES
▪ Upgradeable Tree: A new feature where a decoration can be upgraded into new looks!
▪ Decoration Tabs: New filters have been added to the Decorations panel in the Market to better manage the decorations.
▪ Other adjustments have also been made to make for a more pleasant experience.