A freaky food fight has begun!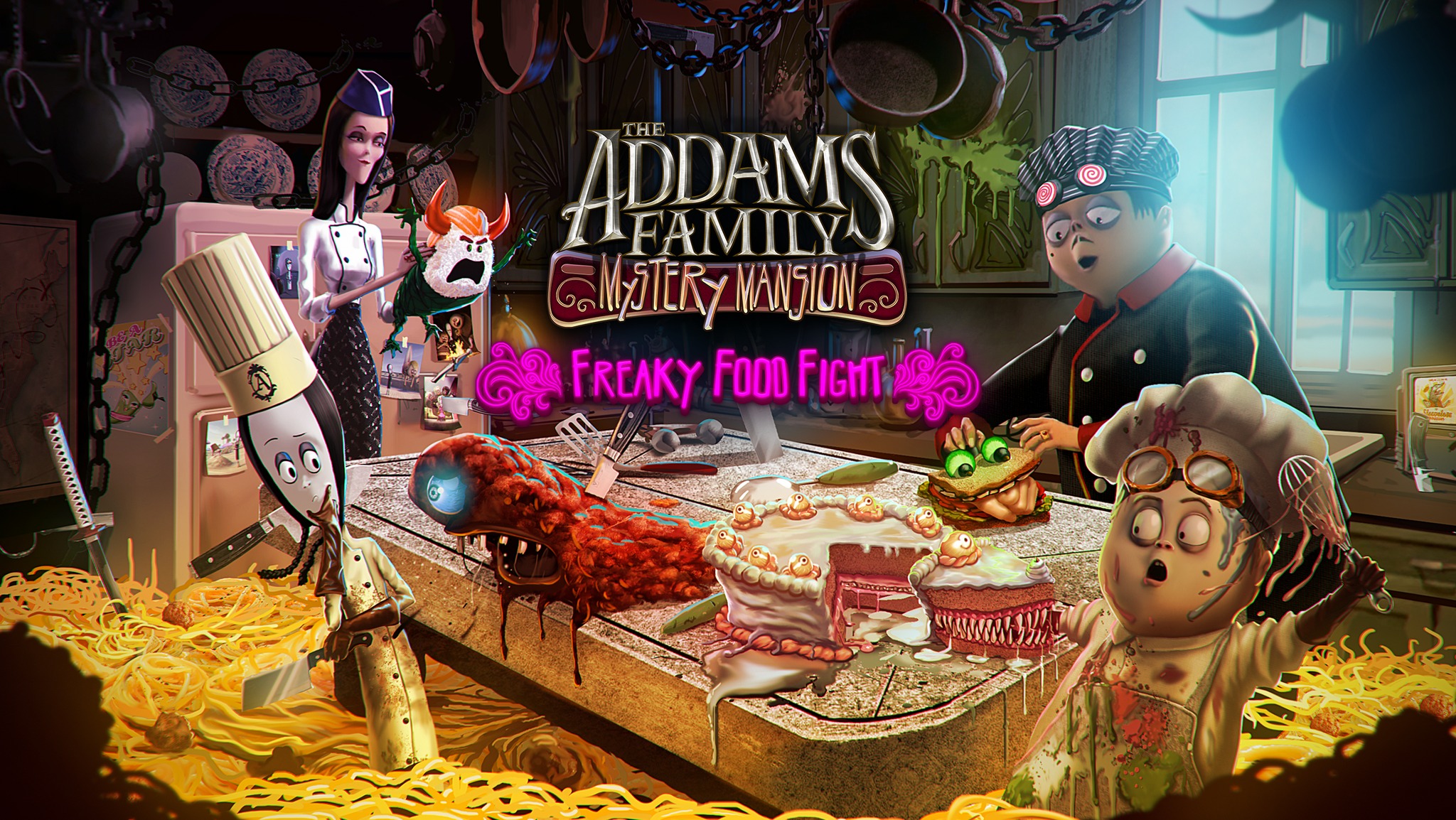 With the carnivorous plants gone, a ravenous hunger strikes the family, and to satiate themselves they put up a Monstruos Cooking Competition! Whoever crafts the deadliest, most horrible, and most delicious creature wins a mysterious box!
Who will be triumphant in this insane Freaky Food Fight?