Addams Family Mystery Mansion Game Launches Globally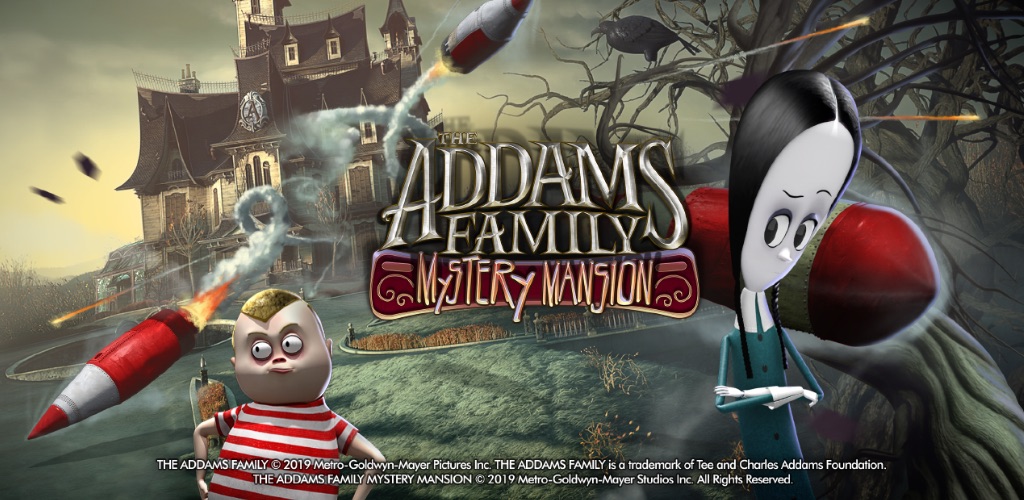 The official game of MGM's highly anticipated animated film, The Addams Family, darkly humorous title for iOS and Android invites players to build and manage a mysterious mansion
Download it on the App Store http://bit.ly/addamsgame-ios or Google Play Store http://bit.ly/addamsgame-android.
The dynamic new simulation game features an original story and gameplay based on Pixowl's expertise building hit character-driven world building experiences, bringing spooky gameplay to Halloween season
Watch the Trailer: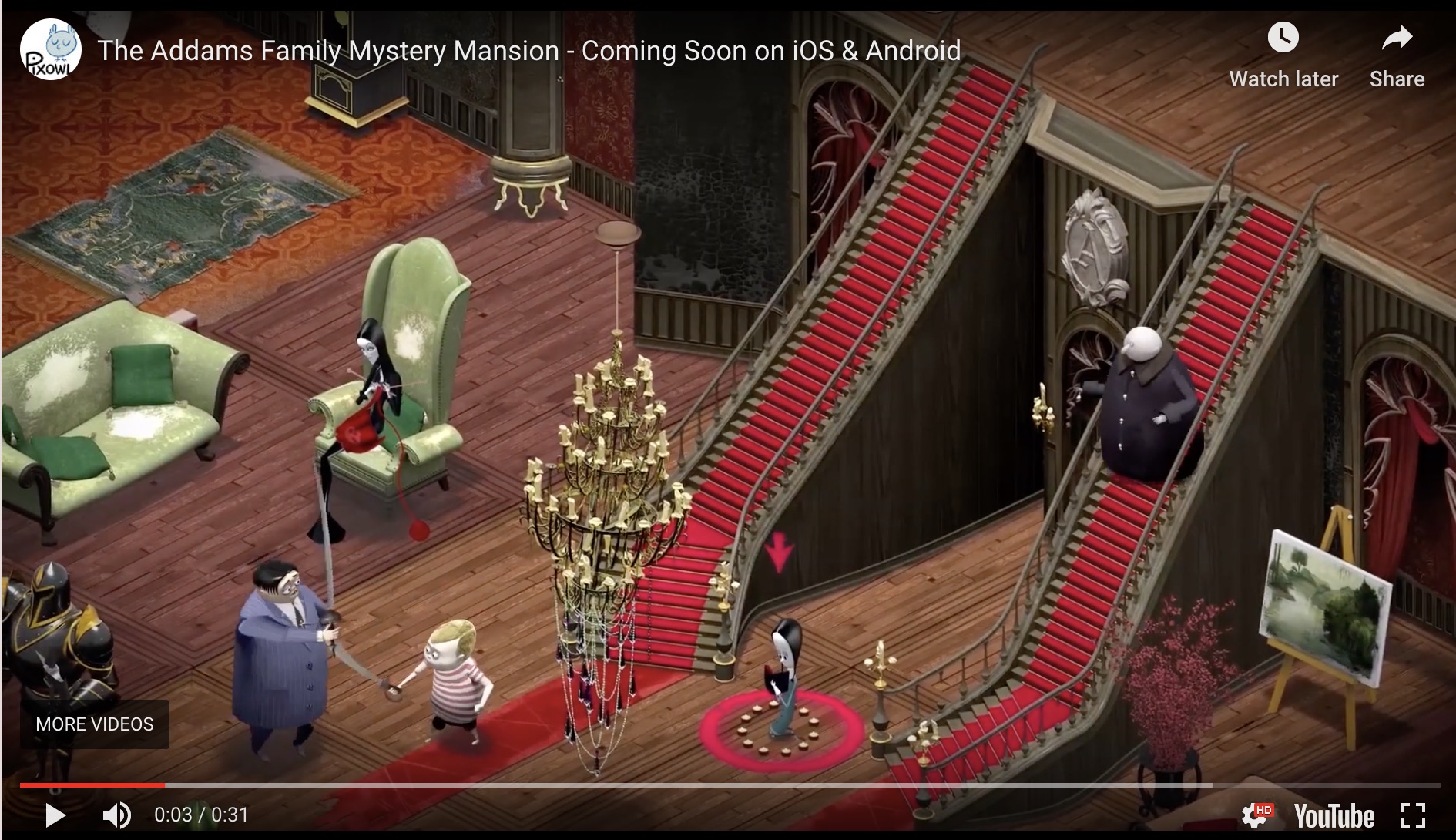 Pre-Registration Begins for The Addams Family Mystery Mansion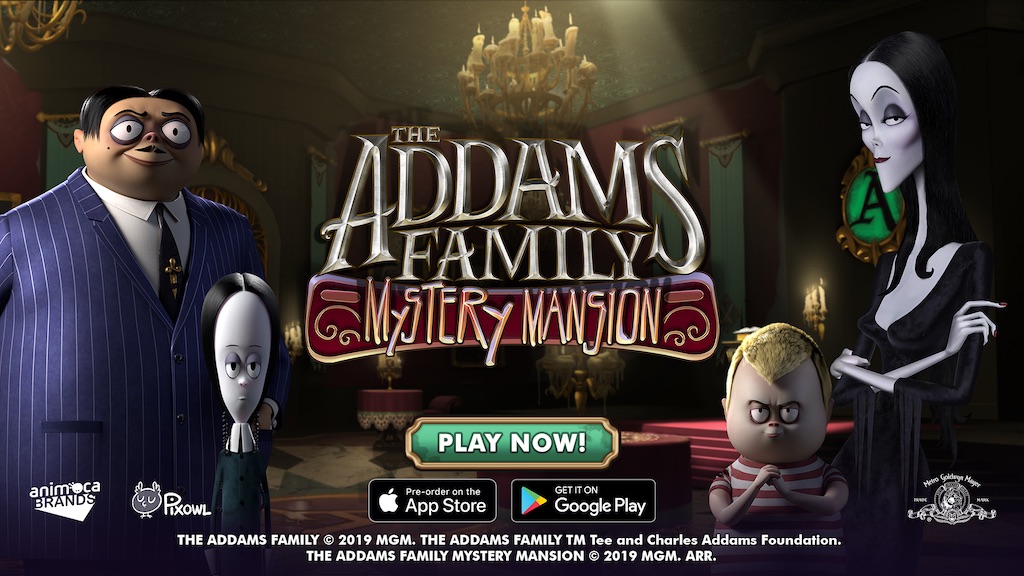 Pre-Register now & be the first to play "The Addams Family Mystery Mansion" – our new mobile builder game launching with the upcoming MGM film The Addams Family on App Store https://apps.apple.com/app/addams-family-mystery-mansion/id1465125663?ls=1 & Google Play https://play.google.com/store/apps/details?id=com.pixowl.addams
Watch the Trailer: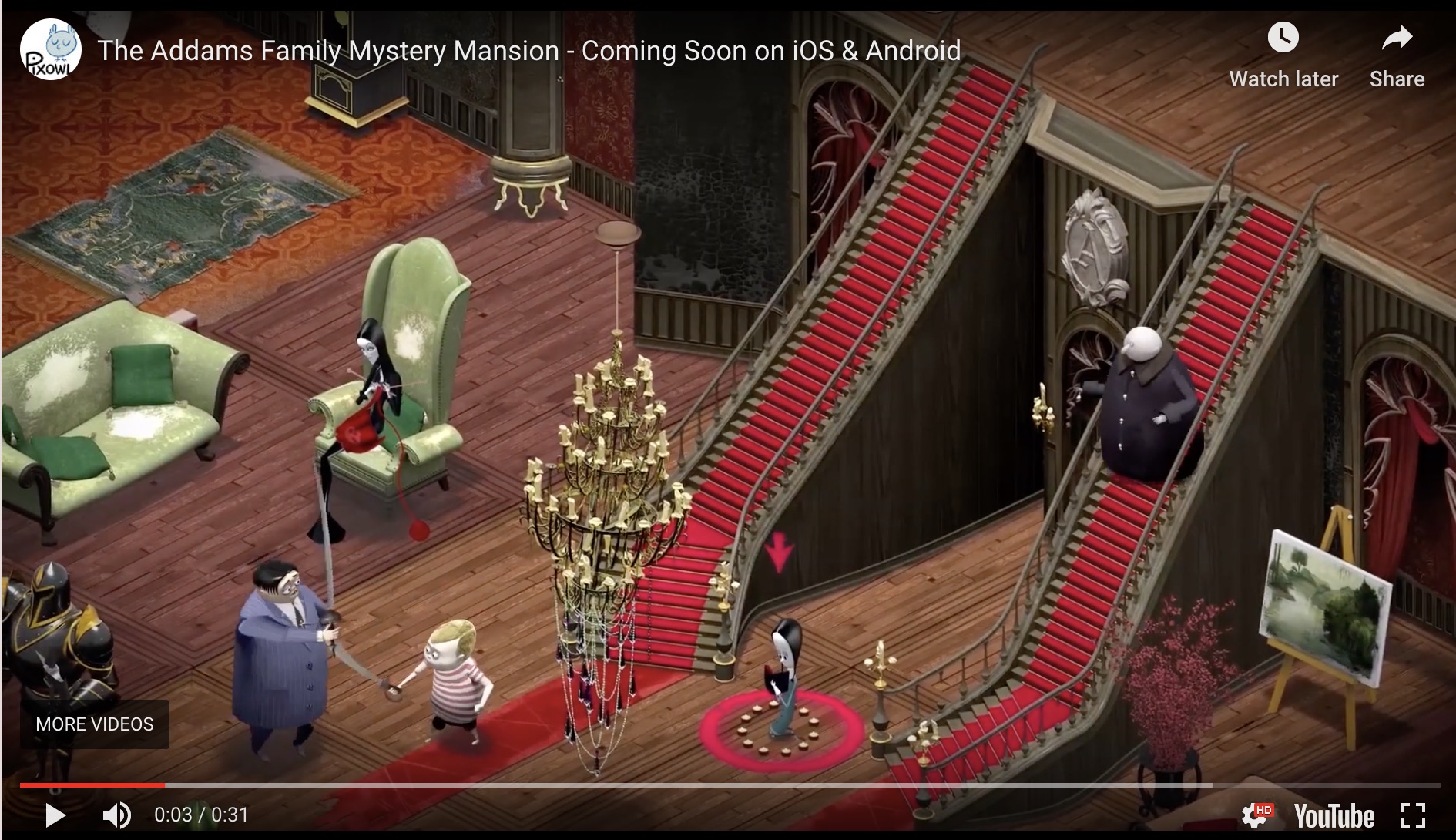 The new mobile game is based on the highly anticipated animated movie, The Addams Family, from Metro-Goldwyn-Mayer Studios Inc. (MGM), which opens in theaters worldwide on October 11, 2019. The game will have an original story and simulation gameplay based on Pixowl's experience producing hit player-centric world building experiences and character-driven narratives.
In The Addams Family Mystery Mansion, something mysterious is afoot! Upon returning to their Mansion, Morticia and Gomez need the player's help to reunite the rest of the family and re-furnish their home. Through chapters and missions driven by the game's original story and witty dialog, players will collect favorite characters from the movie and expand their catalogue of spooky furniture and decorations.