PIXOWL / Goosebumps HorrorTown
Goosebumps HorrorTown
R.L. Stine's Goosebumps monsters have come to haunt your phone!
Based on the global megabrand with more than 350 million English language books in print worldwide, Goosebumps HorrorTown lets players build and manage a spooky town featuring R.L. Stine monsters, inquisitive humans and story-driven quests.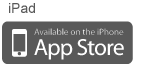 Welcome to the Deadhouse!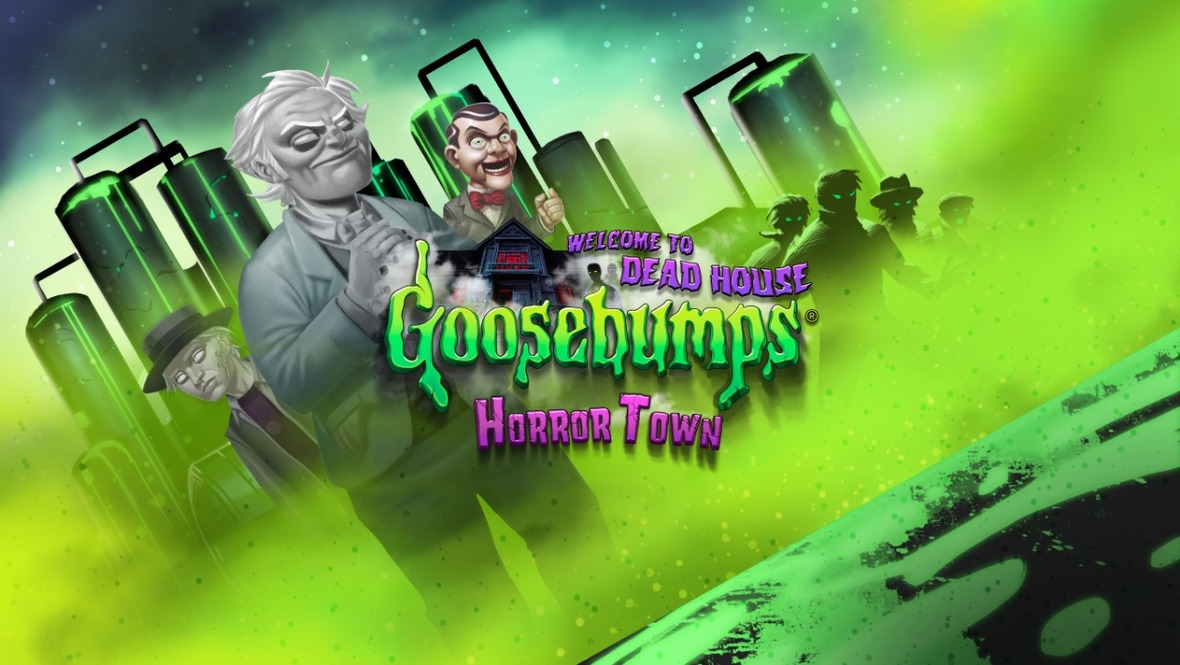 Students go on excursions to Dark Falls Chemicals to discover details about physics, chemistry … and monsters ?! Discover what mysteries are hidden behind the real estate agent Compton Dawes!
A new event arrives at Horror Town! Play now for free

Goosebumps HorrorTown – Please Don't Feed the Vampire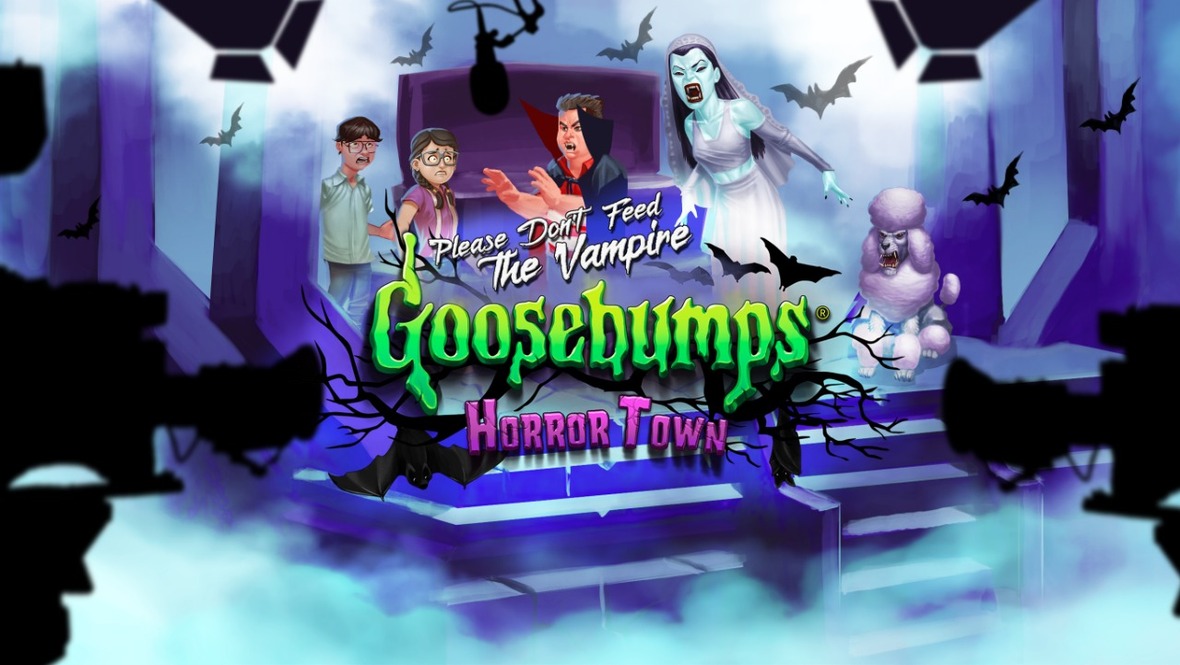 You buy something called "Vampire in a Can." At first you think its just a goofy vampire costume with a cape, plastic fangs, and a tattoo of teeth marks. But then you find a packet in the bottom of the can labeled: DANGER—KEEP AWAY!
If you try to open the packet with your teeth it rips in your mouth. Uh-oh. Looks like you've been transformed into a vampire—and you're really thirsty. If you decide not to open the packet, your dog sinks his teeth into it. Now your cute little poodle has become a ferocious vampire dog! Can you save your pooch before he bites off more than he can chew?

HorrorTown New Update – Camp Nightmare!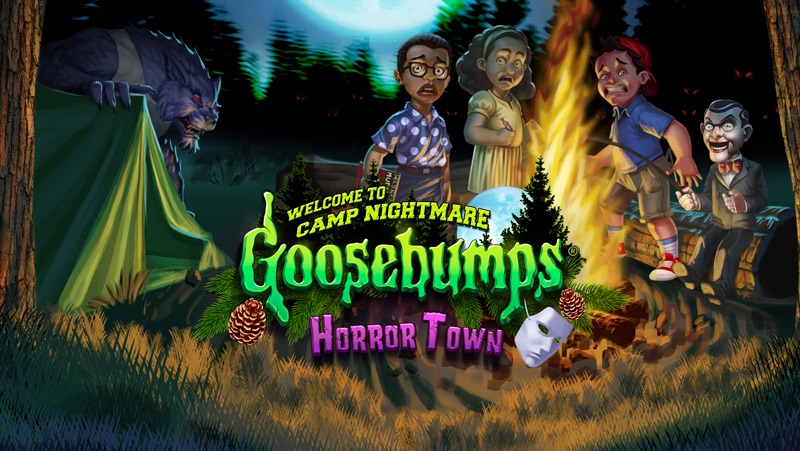 Join us for crackling campfires, stargazing, classic camp games, escaping from monsters?! Experience a this new event with Camp Nightmare, a classic Goosebumps tale brought to life in Horror Town!
Download now for free


Deep Trouble update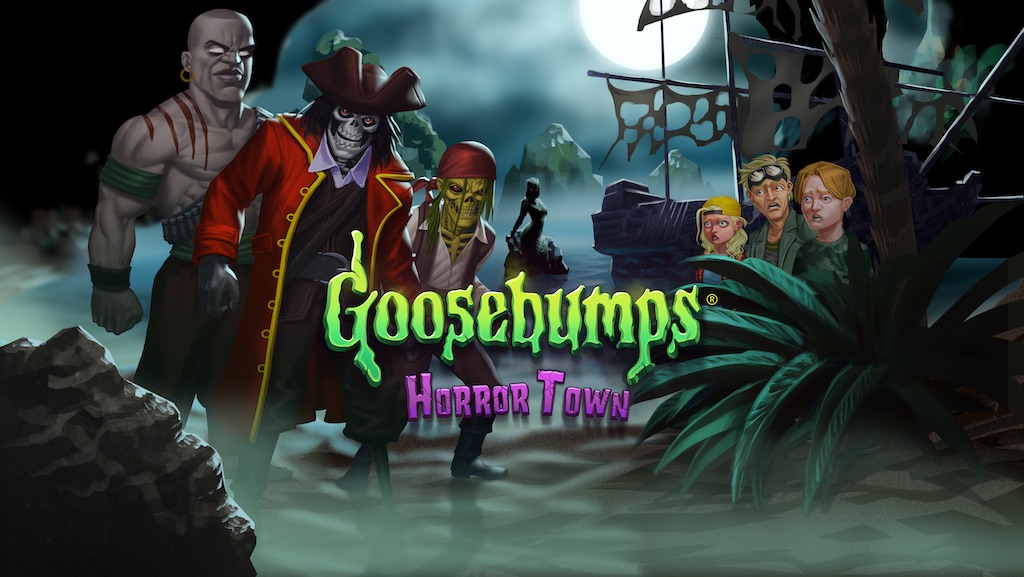 Two new stories arrive at Horror Town! Dive into these new adventures, with Deep Trouble and Creep from the Deep! Play now

Goosebumps – How I Got My Shrunken Head Update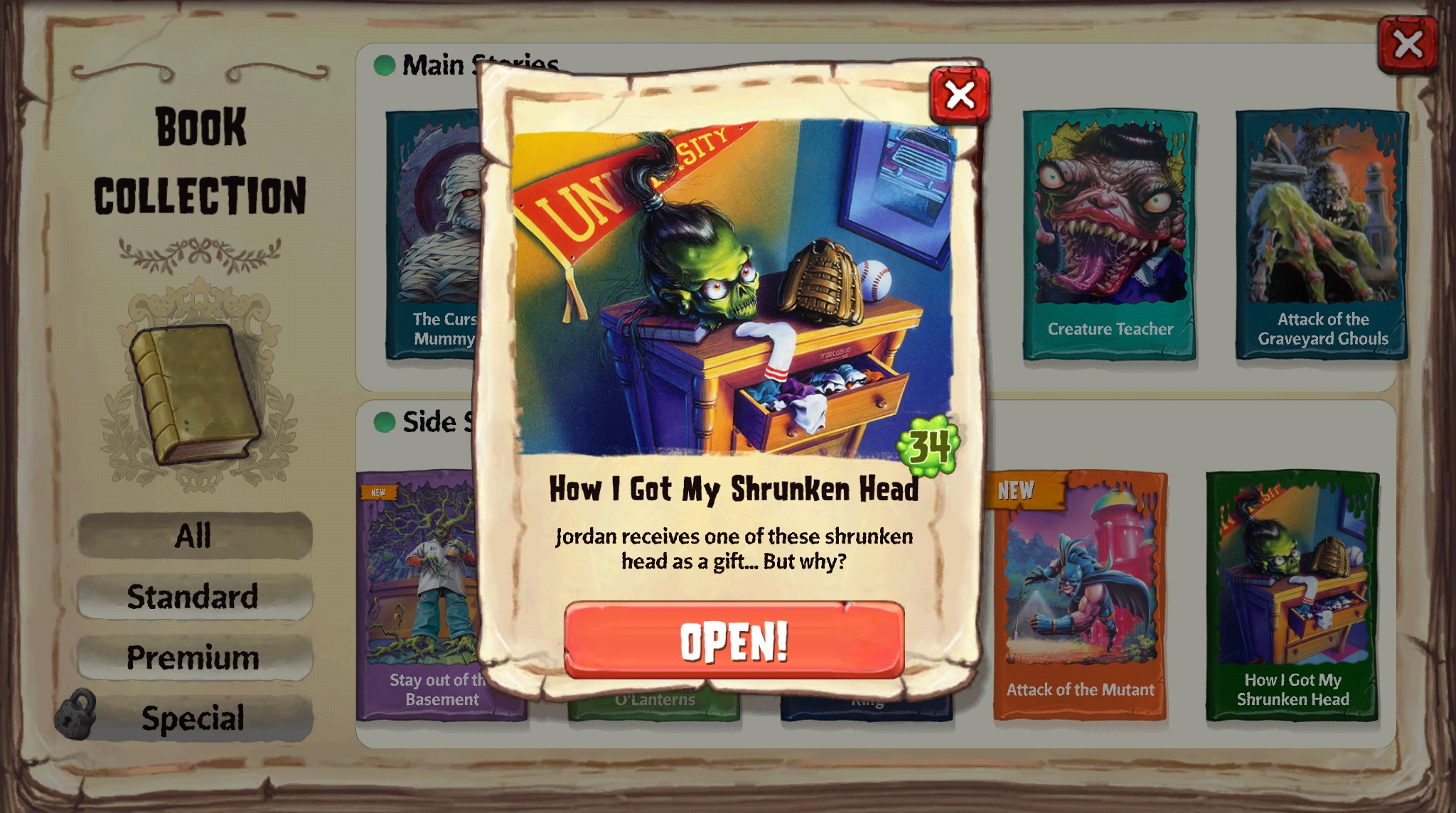 The Easter Carnival event has concluded—and a new story, "How I Got My Shrunken Head" arrives! Find out what the mysterious Witch-Doctor from the Muglani tribe seeks, but don't lose your head!
Play for free now!