PIXOWL / Goosebumps HorrorTown
Goosebumps HorrorTown
R.L. Stine's Goosebumps monsters have come to haunt your phone!
Based on the global megabrand with more than 350 million English language books in print worldwide, Goosebumps HorrorTown lets players build and manage a spooky town featuring R.L. Stine monsters, inquisitive humans and story-driven quests.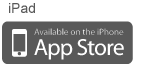 Horror is back: Eggs Monsters from Mars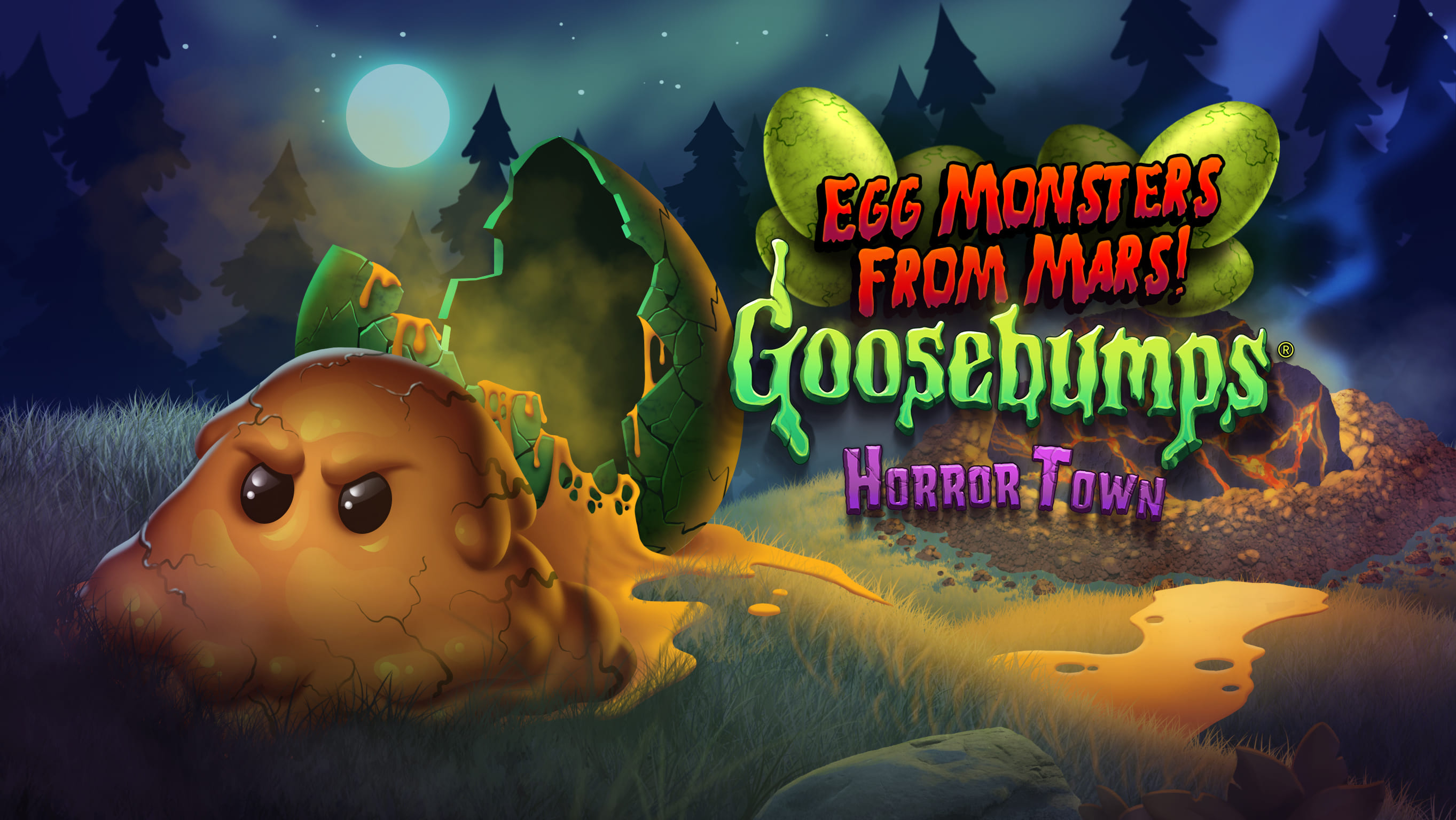 Why, hello there! It's been quite some time, hasn't it? Hard to remember where we left off…
But now, a meteorite has impacted Horror Town… Again…
Now we got to help the kids figure out what Dr. Gray plans are, and why there are weird eggs all over town.

Goosebumps Horror Town is back with 12 SCREAMS OF CHRISTMAS!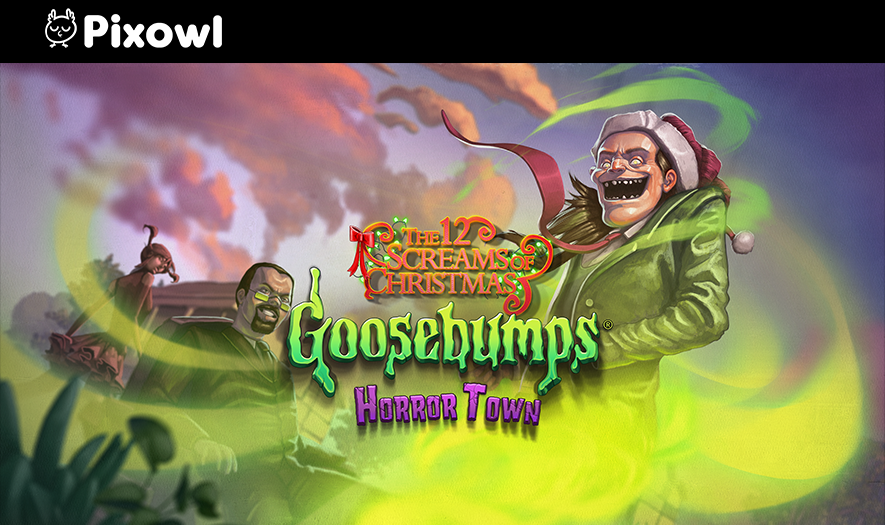 A Holly Jolly feeling is surprisingly filling the streets of Horror Town. Maybe the new girl, Susie Snowflake, has something to do with it? Or is everyone just happy to say goodbye to 2020? One way or the other seems like Mr. Piccolo will get his chance to make "The 12 Screams of Christmas" happen after all. Too bad he chose Marcus Mansion as the location…Play now for free

Goosebumps Chicken Chicken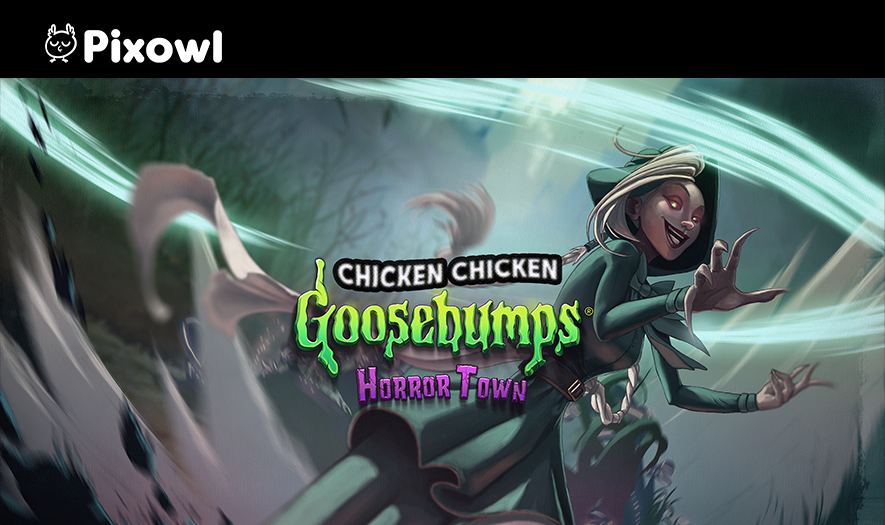 Crystal is in town to bring flare to the promenade with the opening of the Hero Diner in Goshen Falls. Looks like an opportunity for Vanessa, Clarissa's niece, to fit in the hero community. Too bad Crystal's no hero at all… Play now for free

Trick or Trap in Horror Town: the Halloween event is ON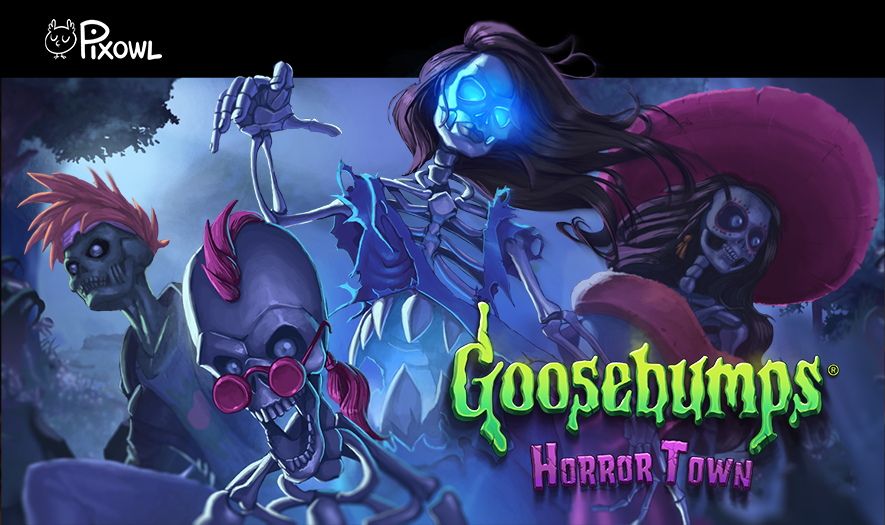 Join Horror Town's most famous skeleton on his seek for scares. Will he be able to fit in the monster community beneath the shade of his sisters? Find out in this epic, bone-chilling Halloween story! Play now for free

Time to get back to school… or maybe not!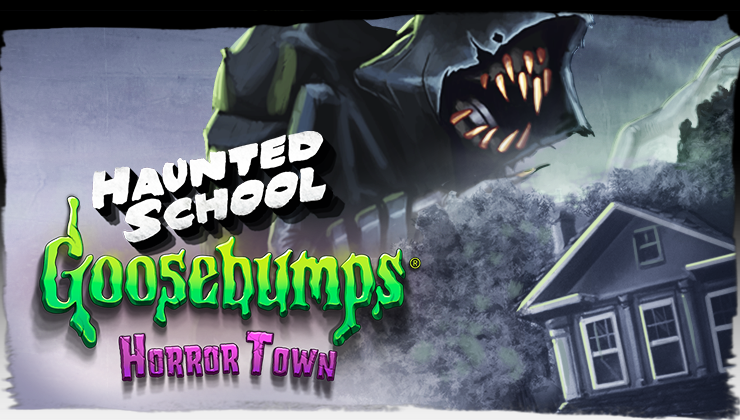 The school has been mysteriously destroyed! The Shadow Lord has returned after many years with shadowy desires. Why return now? Maybe Thalia's presence can give Lucy and Dustin some answers… She knows about a hidden side of the city but… are they brave enough to follow her and check it out? Get the new Special Book: "Please Don't Feed the Vampire!". Catch it on the weekend offer! Play now for free