PIXOWL / Goosebumps HorrorTown
Goosebumps HorrorTown
R.L. Stine's Goosebumps monsters have come to haunt your phone!
Based on the global megabrand with more than 350 million English language books in print worldwide, Goosebumps HorrorTown lets players build and manage a spooky town featuring R.L. Stine monsters, inquisitive humans and story-driven quests.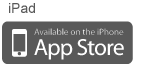 Exclusive Interview with Slappy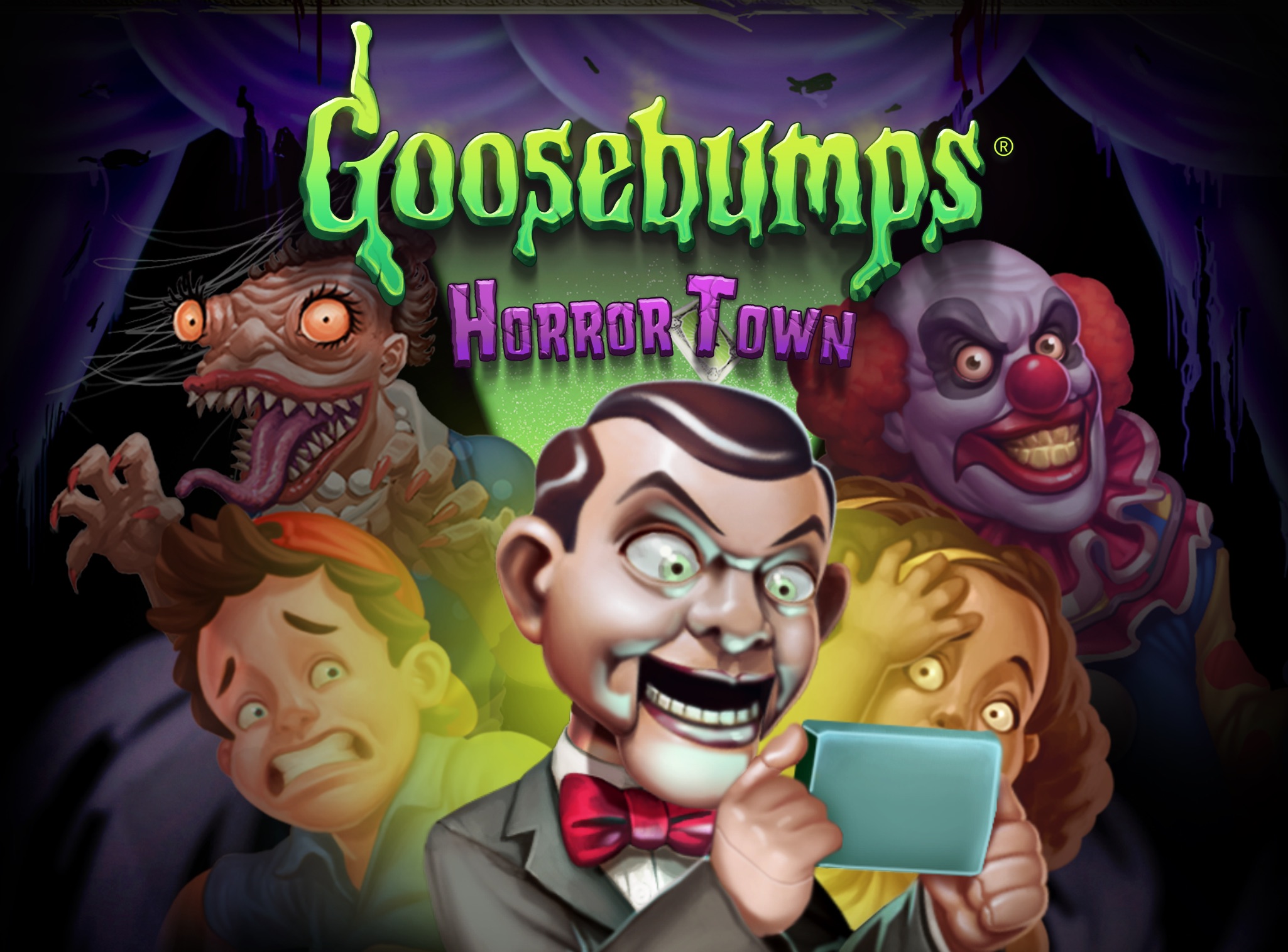 There are dozens of monsters in Pixowl's horror simulation game,Goosebumps HorrorTown, which is based on R.L. Stine's popular Goosebumps series. But the true star of the game is Slappy, the evil ventriloquist dummy on a mission to make all the human players his willing minions.Before you build a town and fill it with the scariest of monsters, see what Slappy has to say… Don't say we didn't warn you of his true intentions! Player Beware!
Read the full interview now >> http://www.goosebumps.town/interview

Magic is coming to HorrorTown!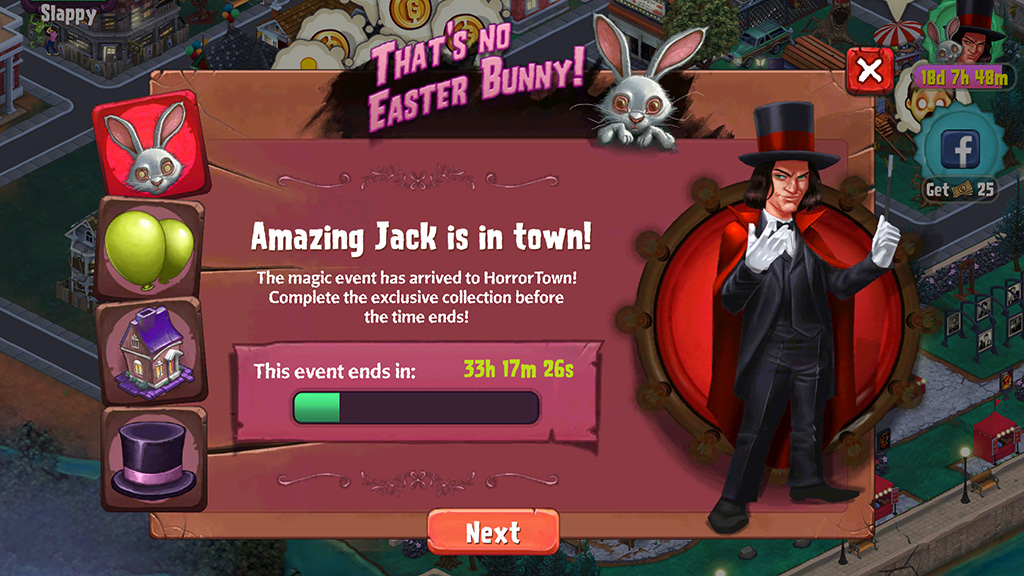 Download now the update of Goosebumps HorrorTown! The event will begin on June 27th at 12PM PST and finish on July 18th at 11.59PM PST!
Ladies and gentlemen… and MONSTERS! Be amazed with the new magic event in town! Meet Amaz-O and his Horror Bunnies! Here is how to play this event:
- There's a new SEASONAL monster in town!
- Make the Mystery Club INVESTIGATE the tracks of a new seasonal Book.
- Release the HORROR BUNNIES scene!

1 Million Screams already!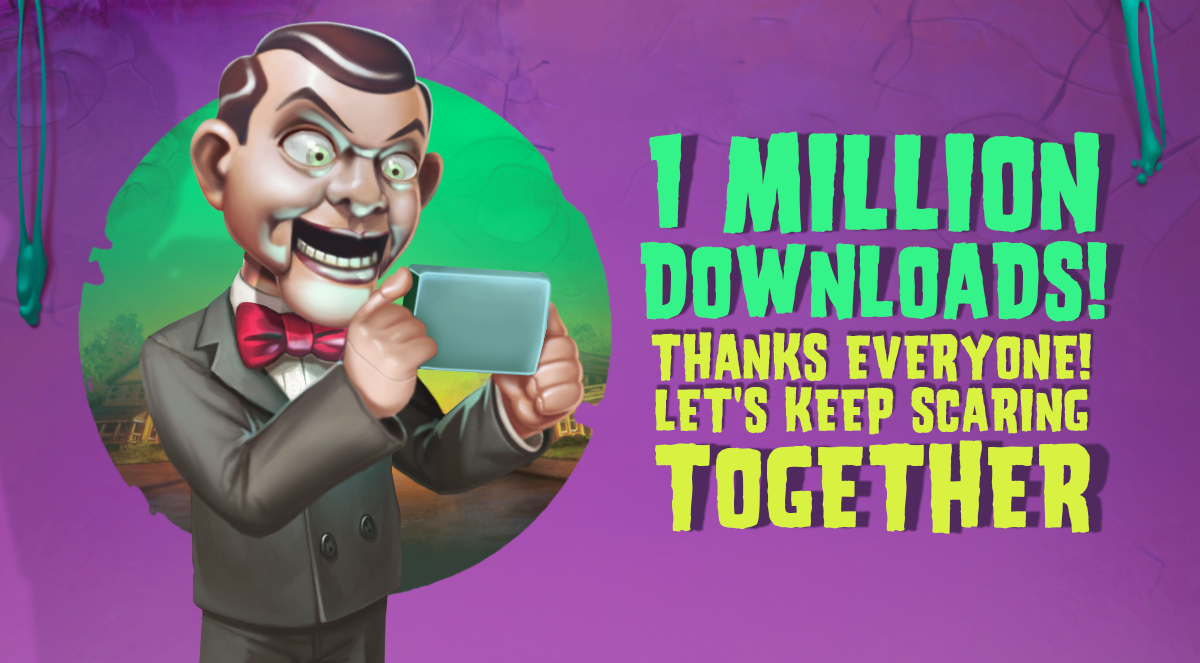 We have reached 1 million downloads and YOU made it possible. Thank you! Let's keep on scaring together.
Invite your friends to play >> http://goosebumps.town/get

#1 Top Free Family Games in US!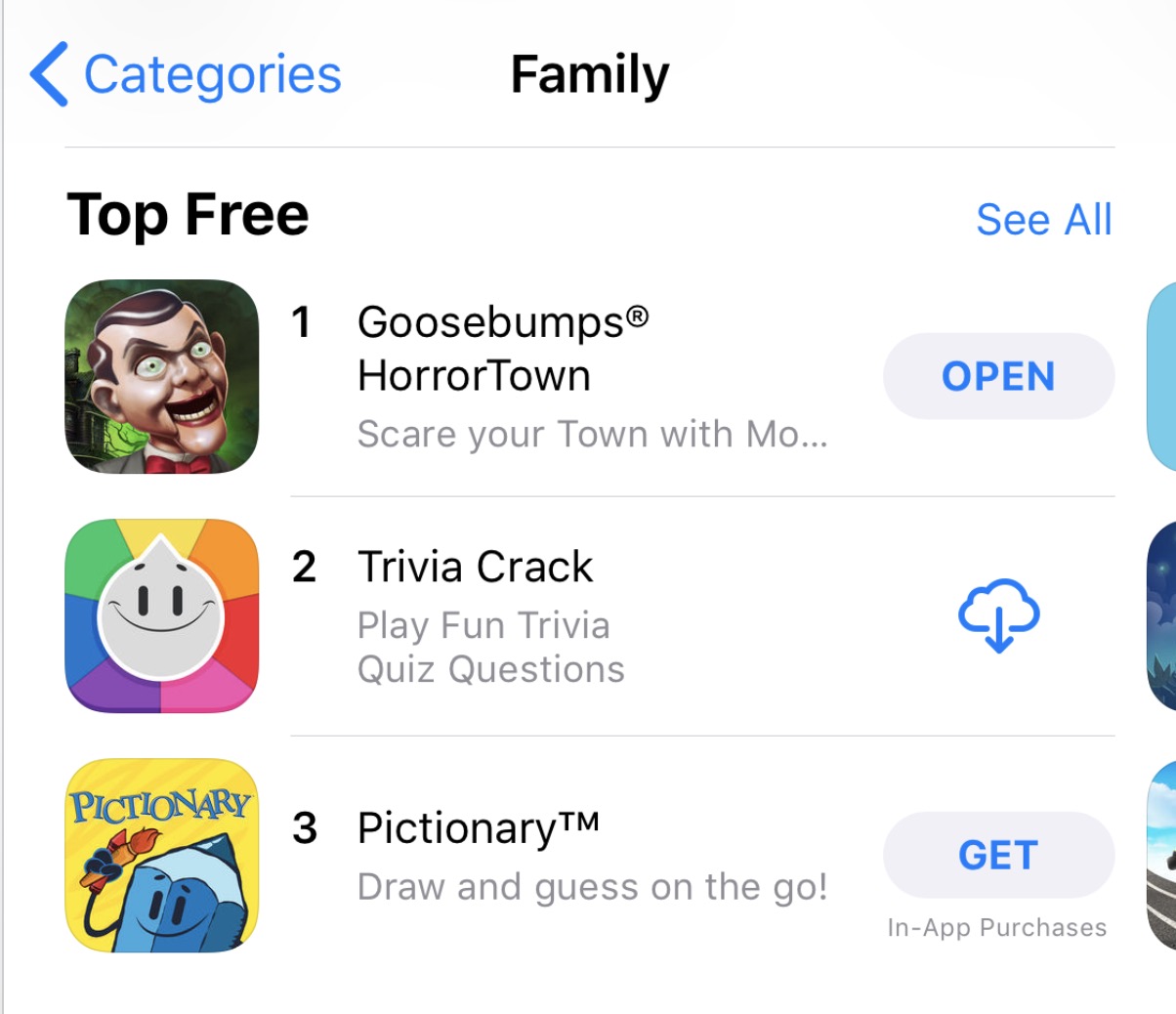 We're excited to see the game is now ranking #1 in Top Free Family Games on the US App Store! Unlock the monsters…I mean Mysteries of Goosebumps HorrorTown – Download the game now for a chance to meet Slappy. You'll love him, HE IS A REAL DOLL.

Goosebumps HorrorTown is now available worldwide!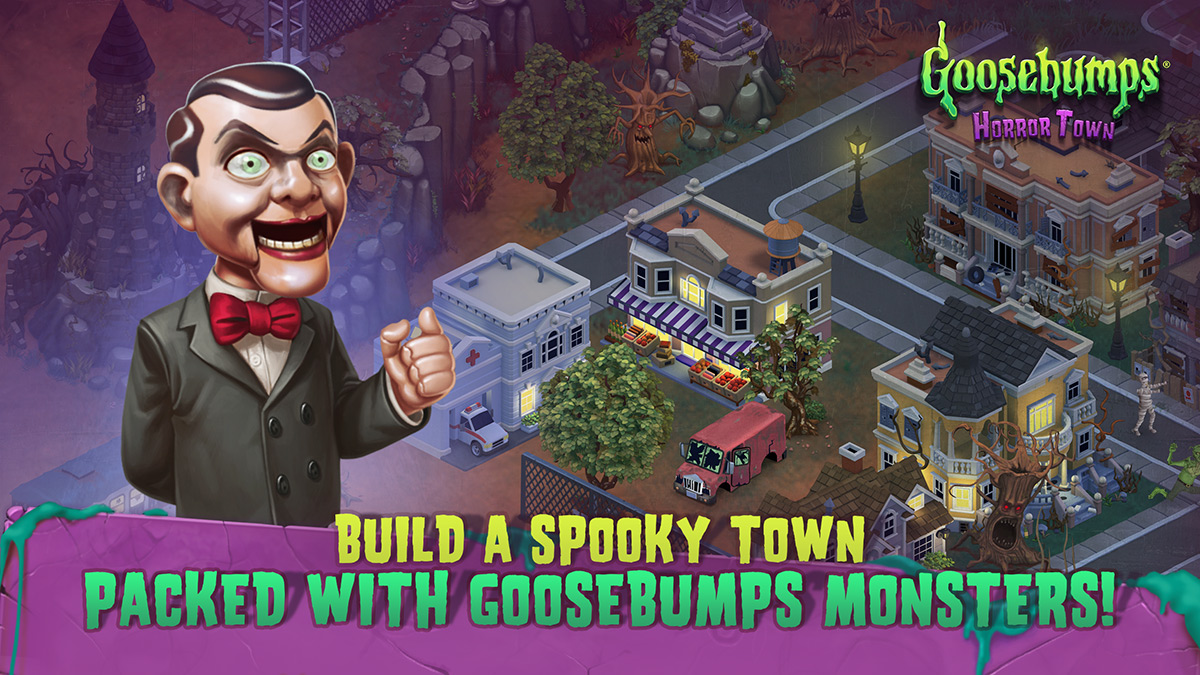 We are excited to announce the worldwide launch of our game Goosebumps™ HorrorTown, a character-driven city building game produced by Pixowl and based on the popular Goosebumps™ series license by R.L. Stine. The game is now available on the App Store and Google Play and can be downloaded here
Build a town and fill it with the scariest of monsters from the hit horror series.
KEY FEATURES
Build & manage the town of terror!
Create a complete collection of Goosebumps monsters!
Over 100 playable characters!
Craft and sell new items!
Scare humans to collect special materials!
We hope you will have lot of fun & screams with the game

The Pixowl Team!
PRESS RELEASE
Pixowl Launches Goosebumps HorrorTown for iOS and Android, Bringing R.L. Stine's Eerie World to Mobile Players
Build and Populate a Town with Monsters and Kids—What Could Go Wrong?
SAN FRANCISCO, May 30, 2018 – Get ready to scare or be scared! Pixowl, creator of the award-winning world builder game, The Sandbox, which has been downloaded over 40 million times, today announced it has launched Goosebumps™ HorrorTown, a character-driven simulation game where players collect scary monsters while building a quirky town, on the, on the App Store and Google Play. The company also released the game's launch trailer today to give fans a glimpse into the compelling gameplay.
The game, which is based on R.L. Stine's hit "Goosebumps" horror series and licensed by Scholastic, takes players to HorrorTown to build and manage a seemingly quiet town where all is not as it seems. Players will interact with both the human and monster sides as they collect iconic monsters, scare townsfolk and unlock compelling human characters. They will also complete missions where kids spy on the monsters to discover what's going on in their town.
"For anyone who's enjoyed the Goosebumps books, TV series and films, Goosebumps: HorrorTown is a character-focused adventure set in R.L. Stine's scary but fun world, where you'll collect your favorite monsters, frighten humans and undertake spooky missions," said Arthur Madrid, CEO and co-founder of Pixowl. "Come play for free today—unless you want to run the risk of getting on Slappy's bad side!"
In Goosebumps HorrorTown, players will build a town and fill it signature scary monsters that Pixowl carefully selected from hundreds in the Goosebumps universe, including Slappy the ventriloquist dummy, Curly the skeleton, the Mummy, Murder the Clown, the Phantom and even the Lawn Gnomes! Players take on dual roles: gathering a gang of sinister creatures to terrify townsfolk and playing as youngsters who investigate monster activity. As monsters, players can scare humans to obtain special materials and add new creatures, while as humans they can explore the map to unlock new areas and adventures, gather resources, craft items and spy on the monsters.
KEY FEATURES
Build & manage the town of terror!
Create a complete collection of Goosebumps monsters!
Over 100 playable characters!
Craft and sell new items!
Scare humans to collect special materials!
As with other Pixowl world building games, Goosebumps HorrorTown will continue to be expanded and supported with fresh adventures and exciting new content after launch. Players are invited to come experience a scary good time!
To keep in touch with Pixowl and Goosebumps HorrorTown, please visit www.pixowl.com and follow us on Facebook, Instagram and Twitter.
About Pixowl
Founded in 2011 and headquartered in San Francisco, CA, with development studios in Buenos Aires, Argentina, Pixowl, Inc. is a mobile game development company. Pixowl's experienced international team of dynamic innovators strives to meet and exceed the desires of mobile game players worldwide by blending exciting gameplay, comic book art and character-driven storylines. With the success of its iOS games including The Sandbox, Peanuts: Snoopy's Town Tale & Garfield: Survival of the Fattest, Pixowl has already established itself as a leader in casual mobile games and IP-based games. For more information about Pixowl, please visit www.pixowl.com or friend and follow them on Facebook and Twitter.
About Scholastic
Scholastic Corporation (NASDAQ: SCHL) is the world's largest publisher and distributor of children's books, a leading provider of core literacy curriculum and professional services, and a producer of educational and entertaining children's media. The Company creates quality books and ebooks, print and technology-based learning programs for pre-K to grade 12, classroom magazines and other products and services that support children's learning both in school and at home. With operations in 14 international offices and exports to 165 countries, Scholastic makes quality, affordable books available to all children around the world through school-based book clubs and book fairs, classroom collections, school and public libraries, retail and online. True to its mission of 97 years to encourage the personal and intellectual growth of all children beginning with literacy, the Company has earned a reputation as a trusted partner to educators and families. Learn more at www.scholastic.com.
™ & © Scholastic Inc. SCHOLASTIC, GOOSEBUMPS and associated logos are trademarks of Scholastic Inc. All rights reserved