PIXOWL / Goosebumps HorrorTown
Goosebumps HorrorTown
R.L. Stine's Goosebumps monsters have come to haunt your phone!
Based on the global megabrand with more than 350 million English language books in print worldwide, Goosebumps HorrorTown lets players build and manage a spooky town featuring R.L. Stine monsters, inquisitive humans and story-driven quests.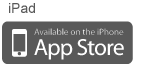 HorrorTown New Update – Camp Nightmare!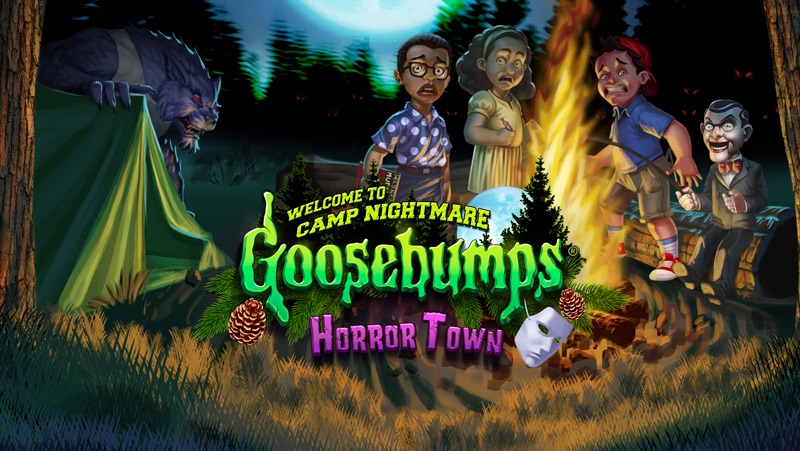 Join us for crackling campfires, stargazing, classic camp games, escaping from monsters?! Experience a this new event with Camp Nightmare, a classic Goosebumps tale brought to life in Horror Town!
Download now for free


Deep Trouble update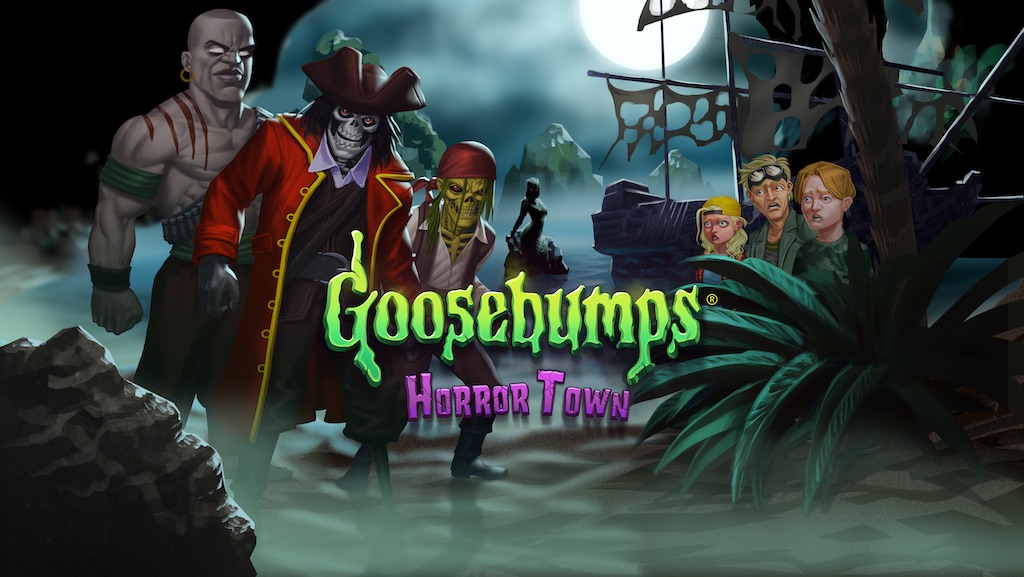 Two new stories arrive at Horror Town! Dive into these new adventures, with Deep Trouble and Creep from the Deep! Play now

Goosebumps – How I Got My Shrunken Head Update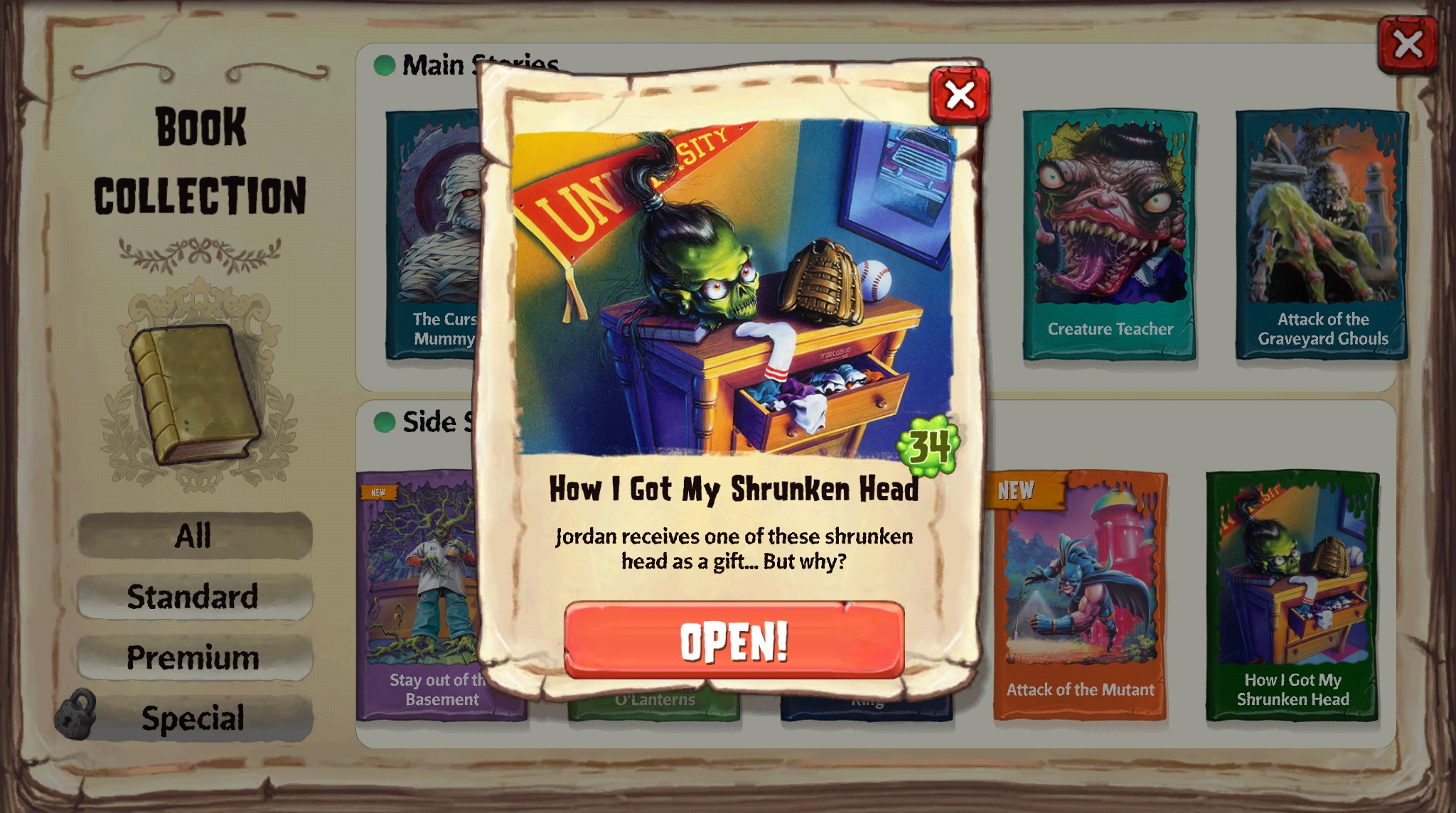 The Easter Carnival event has concluded—and a new story, "How I Got My Shrunken Head" arrives! Find out what the mysterious Witch-Doctor from the Muglani tribe seeks, but don't lose your head!
Play for free now!

Bad Hare Day Easter Event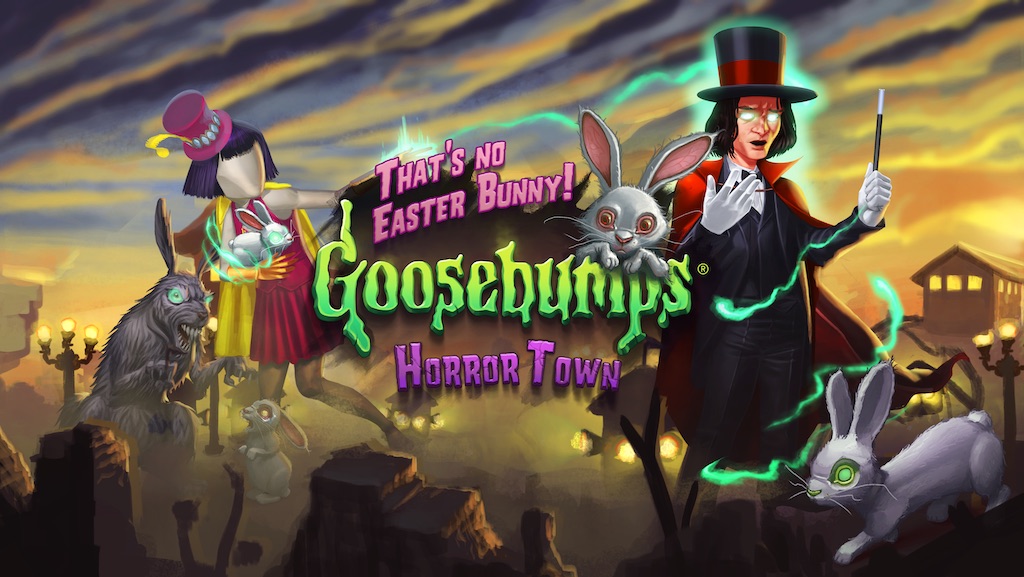 After what happened to HorrorTown's Easter Carnival last year, the REAL Amaz-O appears in Horror Town to fix his Reputation. Dustin and Lucy investigate what REAL MAGIC looks like! Play the game now

2 New Books Come to Goosebumps HorrorTown!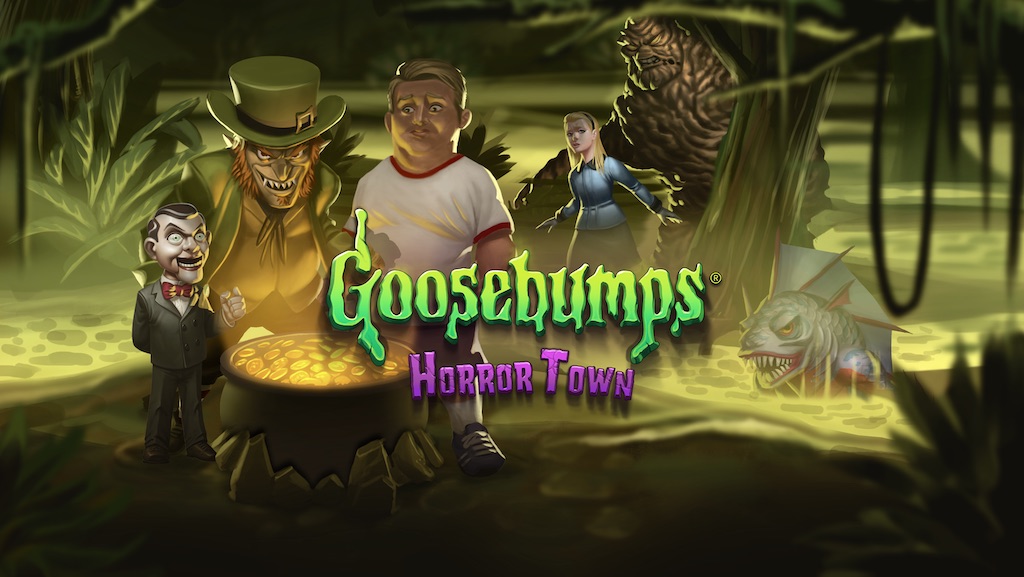 Two brand new stories arrive in Horror Town! Gamble your life against Cronby the Troll, or face your fears against the Mud Monsters of the Swamp! Play now for free.
Two new books arrive in HorrorTown!
New permanent content available! Experience the "Deep in the Jungle of Doom" book, available at level 16 and beyond
1 new Premium Walking Monster joins the cast of HorrorTown: The mischievous Troll, Cronby
New permanent content available! Experience "You Can't Scare Me!", a new book for players level 33 and beyond
1 new Monster Scene, the Mud Sinkhole filled with Mud Monsters
New High Level Content available! Discover the Fever Swamp
10 New Items, such as the Mud Vase, the Four Leaf Clover, and the Fake Rubber Snake
3 New Suppliers for the new items, like the Hairdresser Salon
24 New Narratives Including the "Deep in the Jungle of Doom" and the "You Can't Scare Me!" books
8+ New Animations such as Polish Gold, Dance Traditionally, and Practice Hypnotic Powers
12 New Decorations, including Swamp Ruins, Pot of Gold and Four Leaf Clover Tree
Other adjustments have also been made to make for a more pleasant experience.