Survive the deadliest family visit ever!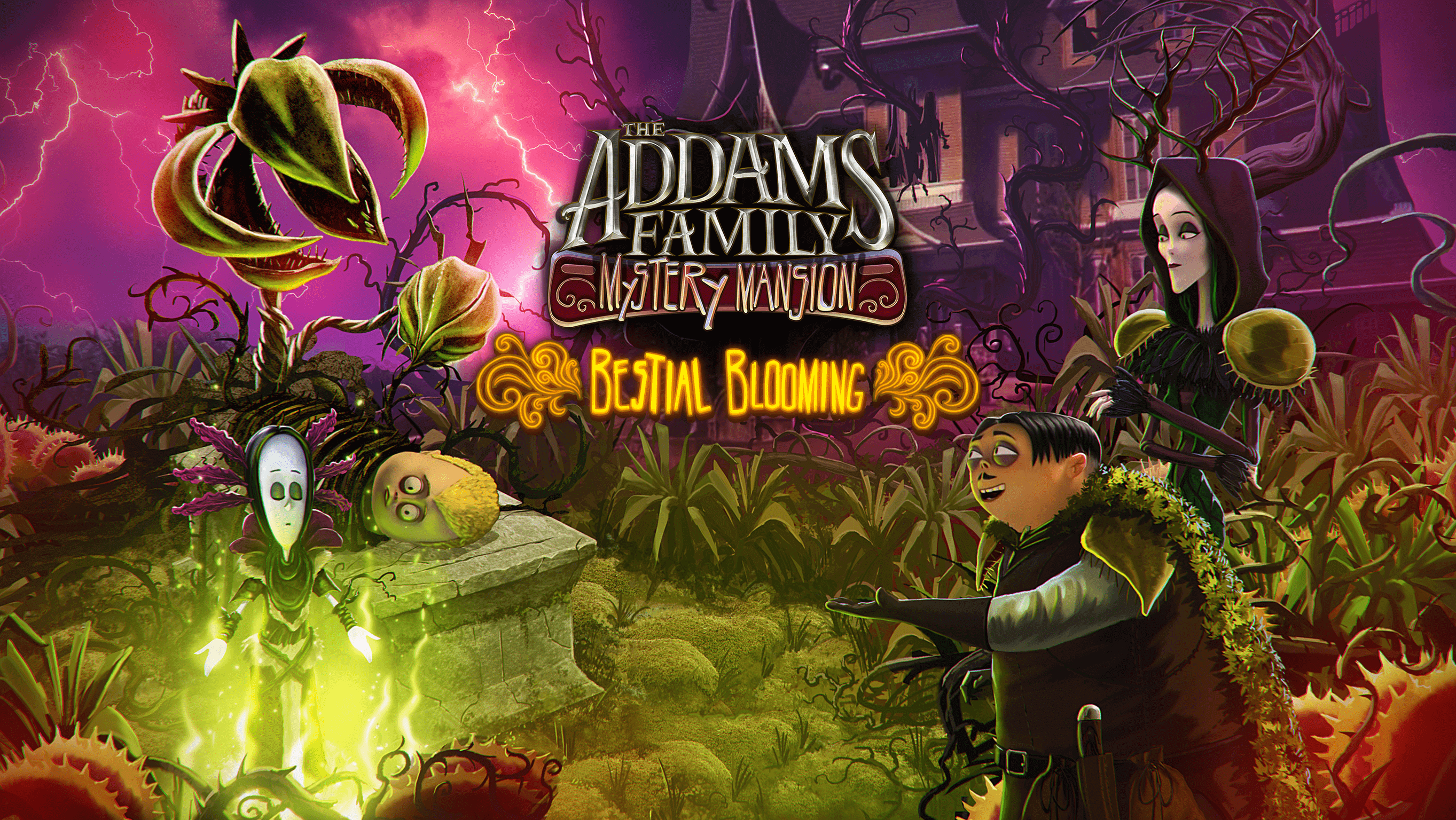 Cleopatra's relatives are coming to visit, and with that, the Mansion is invaded by gigantic carnivorous plants. The Addams family will have to do their best to impress those pesky relatives or become their next meal!
Be prepared to welcome a NEW mysterious guest, who may be the key to surviving this deadly family gathering!

Wednesday Wonderland is here!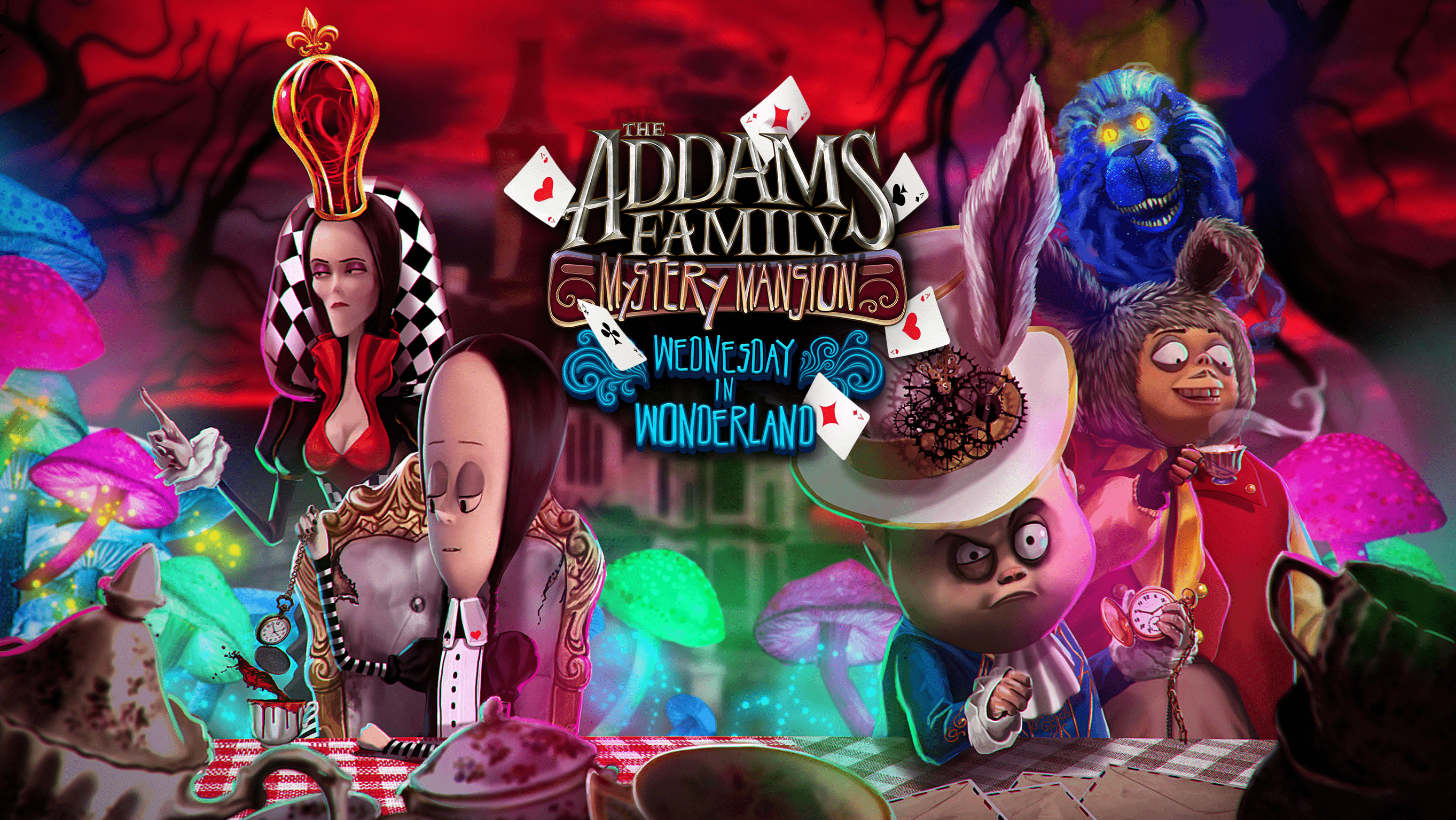 After opening an eldritch tome, Wednesday unleashes a spell that turns everyone in the Mansion completely insane, or more so than usual.
The only way to revert the spell is to organize the biggest, maddest, most wonderful tea party that there ever was or ever will!
Follow her as she gathers the necessary materials for the tea party, all while trying to keep her head attached to her body!

There's something baking at the Addams Mansion!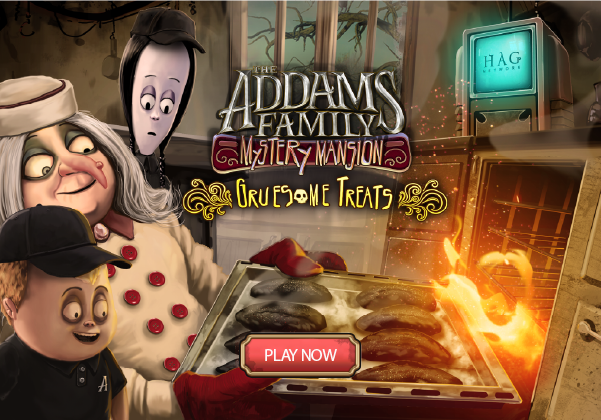 There's a fundraising happening in Assimilation, and the Addams want to contribute in some way, without losing their particularly kooky touch.
They'll organize a baking enterprise! with Grandma, Fester, Morticia and Lurch being the main chefs, while the kids handle the deliveries. Play Now for free

Addams Family: Music Festival Update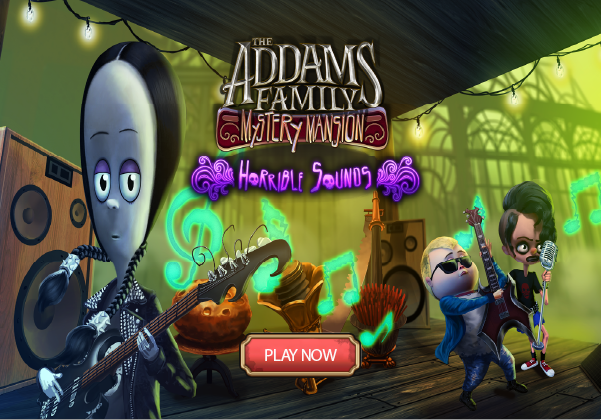 The Addams decide to relax a little and hold a music competition, judged by Fester. The kids will have fun rocking it out, while the adults tap into their theatrical side. There still are some spirits roaming the mansion after the Hunt, so some spooky events are ensured. Play for Free

THE ADDAMS FAMILY GAME: Wanna join our Spirit Hunt?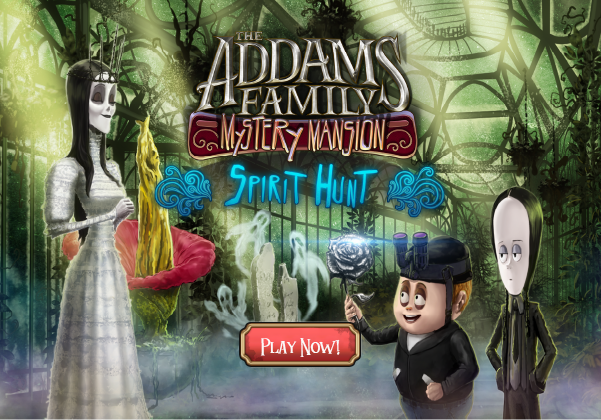 After last year's events with the Family Knight, the Addams are craving another spirit hunt, so they decide to make this an annual holiday and start preparing for a particular spooky season. Meanwhile, Gomez and the kids take advantage of this to prepare some mother's day surprises for Morticia and Grandma. Play now for free