The Addams Family Mystery Mansion: New season, new event!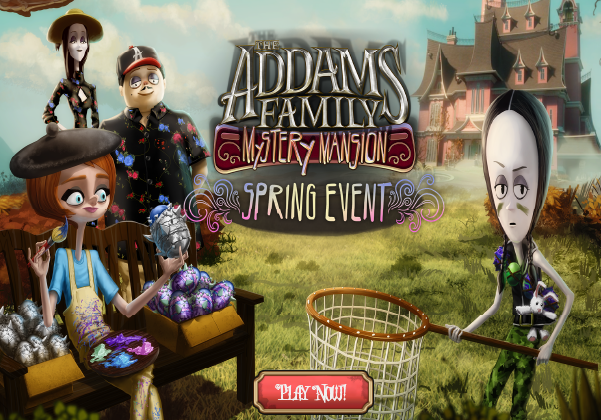 Spring is in full bloom again in the Addams mansion, and this time Parker has prepared a ton of hidden eggs for Wednesday to find. Wednesday will not let Parker win so easily, so she suits up to concentrate and find ALL the hidden eggs. Play now for free

Addams Family Game: The unluckiest day is here!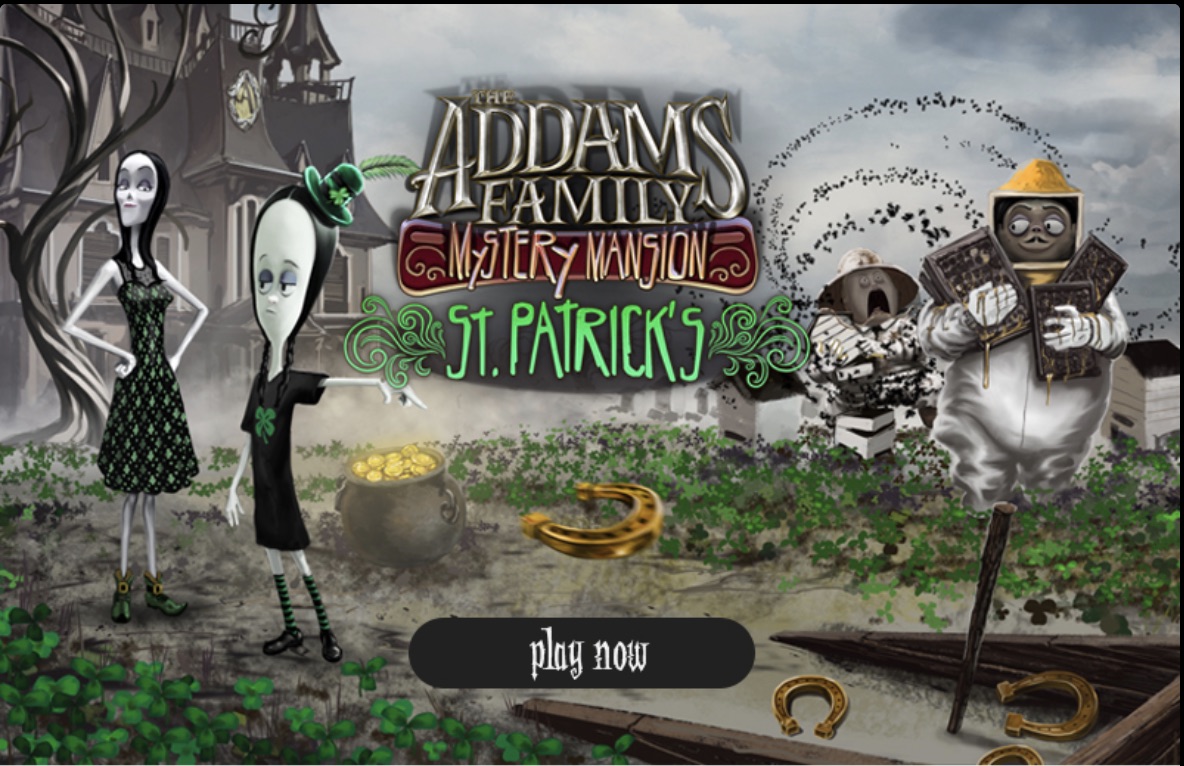 Saint Patrick's Day is here – play now for free!

Addams Family Game: Love is in the Air, St. Valentine's Event is here!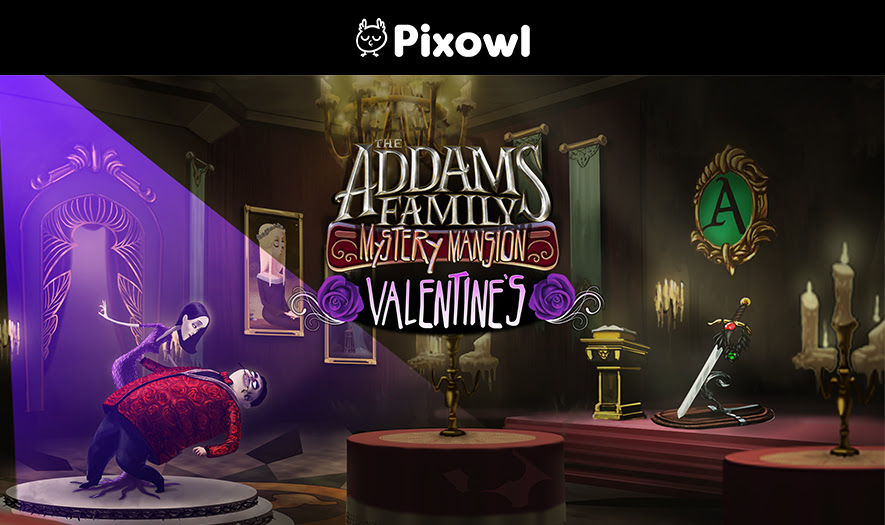 Gomez wants to make it up to Morticia for having forgotten their anniversary last year, so he has a plan to make sure that this is a sublime day. Meanwhile, Morticia also has some plans for this specially dreadful day, and she'll make sure everything is macabre and gloomy, just like Gomez likes it. We bring 40 new Match 3 levels for you to beat. Get ready to unlock great rewards! Play for free

Addams Family 2021: What are your resolutions for the new year?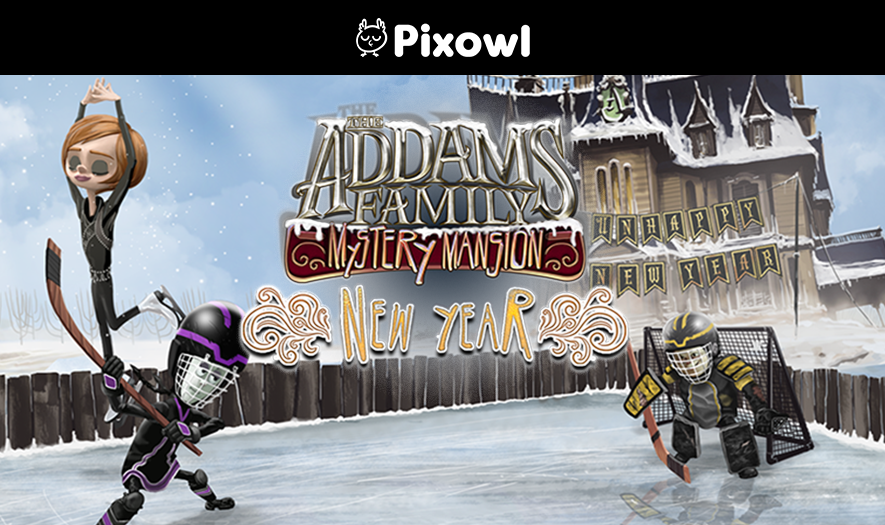 The New Year is starting, the Addams exchange stories and new year customs from around the world, meanwhile the kids play some Winter Games. While Grandma tells stories about her adventures around the world, the kids prepare a series of competitions to create a new yearly tradition. Play Now for Free

Addams Family Mystery Mansion: "Normal" Holidays for everyone!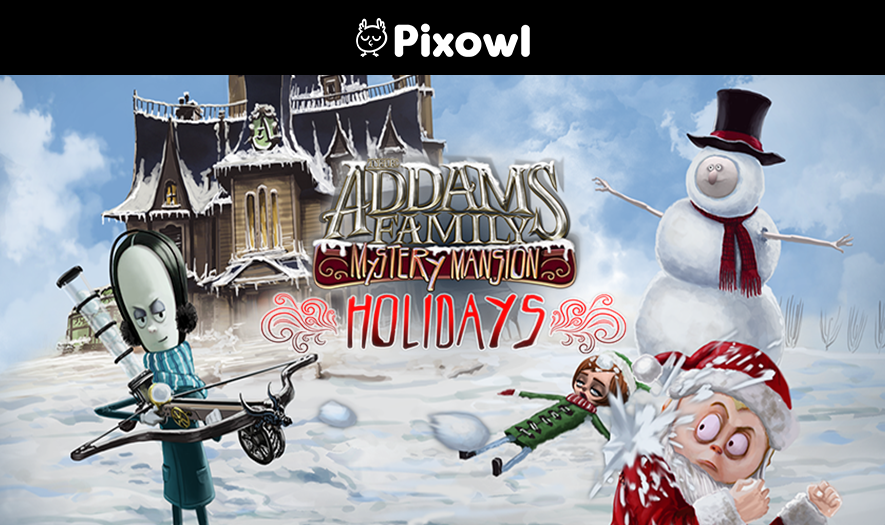 The Holidays are upon us once again, and the Addams prepare for a "normal" celebration, or so they think! The Addams receive a strange gift from the town locals, so they try to have an abnormally normal Holiday!
Introducing Power Ups to the Puzzle Minigame, a new way to beat difficult levels and create kooky combinations! Play now for free