Addams Family: Music Festival Update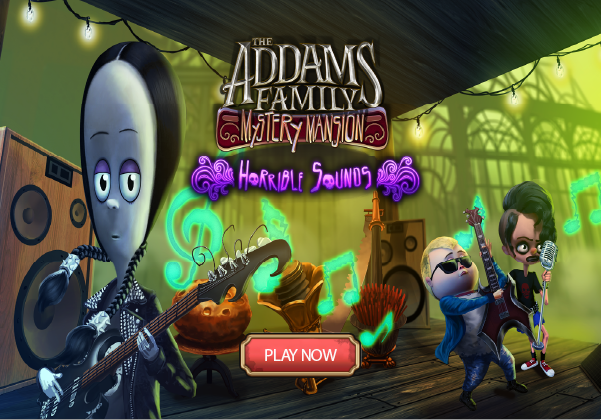 The Addams decide to relax a little and hold a music competition, judged by Fester. The kids will have fun rocking it out, while the adults tap into their theatrical side. There still are some spirits roaming the mansion after the Hunt, so some spooky events are ensured. Play for Free

THE ADDAMS FAMILY GAME: Wanna join our Spirit Hunt?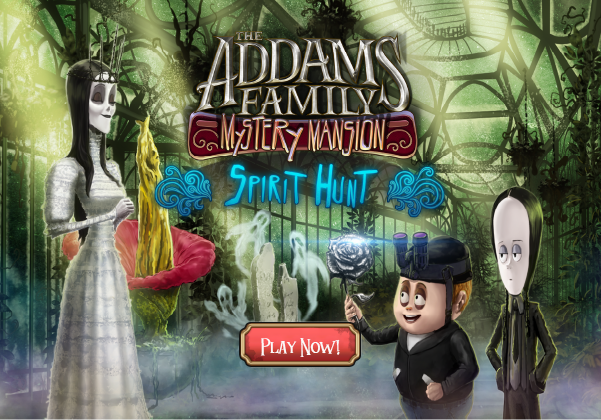 After last year's events with the Family Knight, the Addams are craving another spirit hunt, so they decide to make this an annual holiday and start preparing for a particular spooky season. Meanwhile, Gomez and the kids take advantage of this to prepare some mother's day surprises for Morticia and Grandma. Play now for free

The Addams Family Mystery Mansion: New season, new event!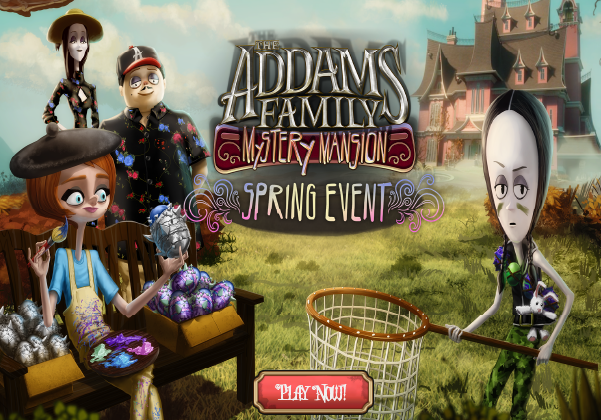 Spring is in full bloom again in the Addams mansion, and this time Parker has prepared a ton of hidden eggs for Wednesday to find. Wednesday will not let Parker win so easily, so she suits up to concentrate and find ALL the hidden eggs. Play now for free

Addams Family Game: The unluckiest day is here!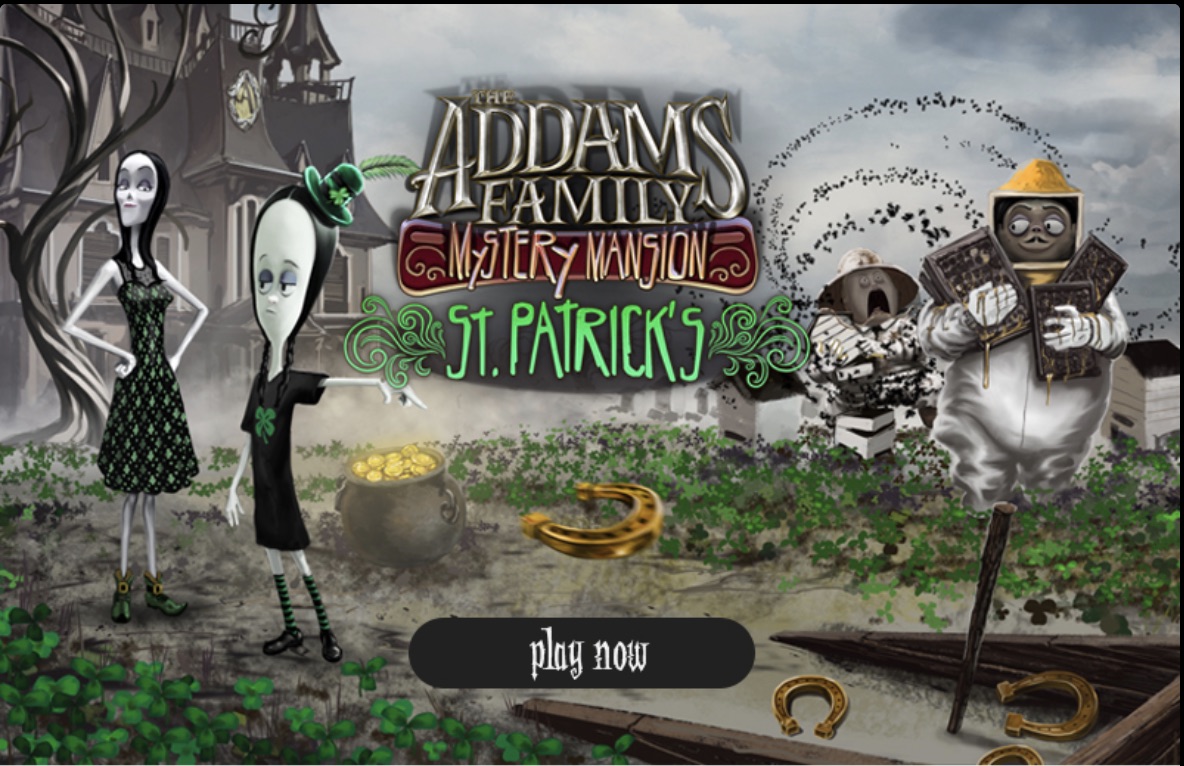 Saint Patrick's Day is here – play now for free!

Addams Family Game: Love is in the Air, St. Valentine's Event is here!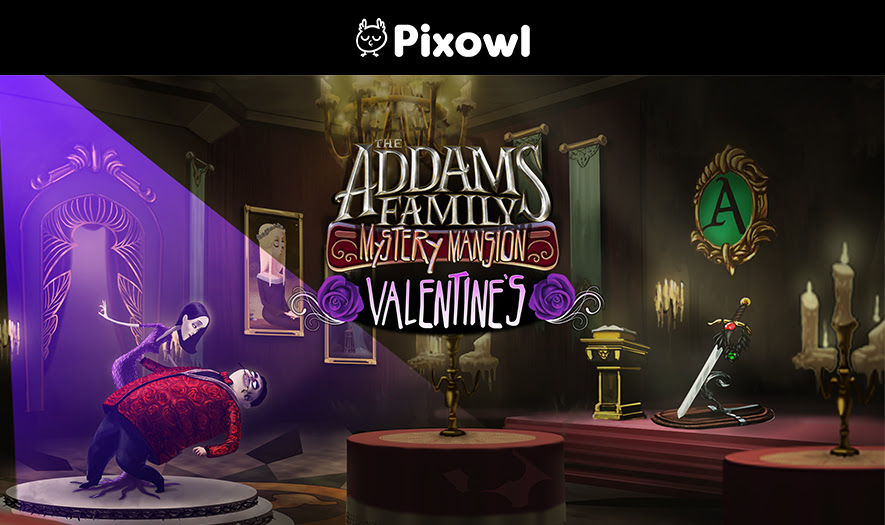 Gomez wants to make it up to Morticia for having forgotten their anniversary last year, so he has a plan to make sure that this is a sublime day. Meanwhile, Morticia also has some plans for this specially dreadful day, and she'll make sure everything is macabre and gloomy, just like Gomez likes it. We bring 40 new Match 3 levels for you to beat. Get ready to unlock great rewards! Play for free