It's been a year: THE NOSTALGIA EVENT IS HERE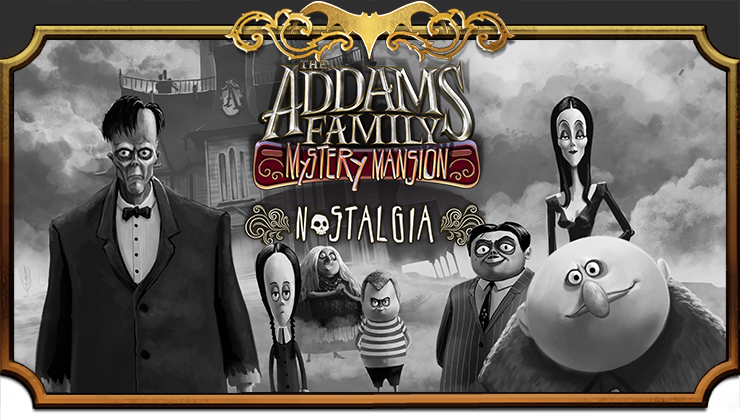 Let's all join our favorite family to remember the adventures they lived throughout their first year! For a limited time, you can get decorations from past events! It's been a year since the Addams Family invited us all to their Mystery Mansion adventure. Meet Socrates, the faithfull Addams pet who has come to join the spookiest family! Play now for free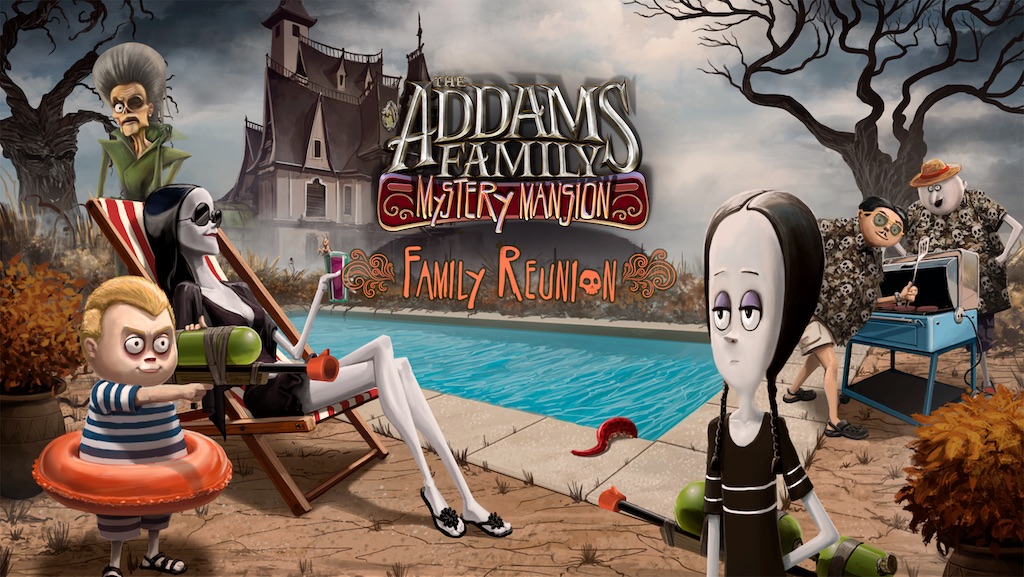 This year, the Addams Family Reunion falls on the same day as Grandma's birthday, so her sons organized some surprises for both celebrations. The kookiest party where Addams from all over the globe will come to commemorate their annual meeting.Meet our new playable character: great auntie Sloom! Play now for free

Let's win the Gardening Club contest with Match3 Event!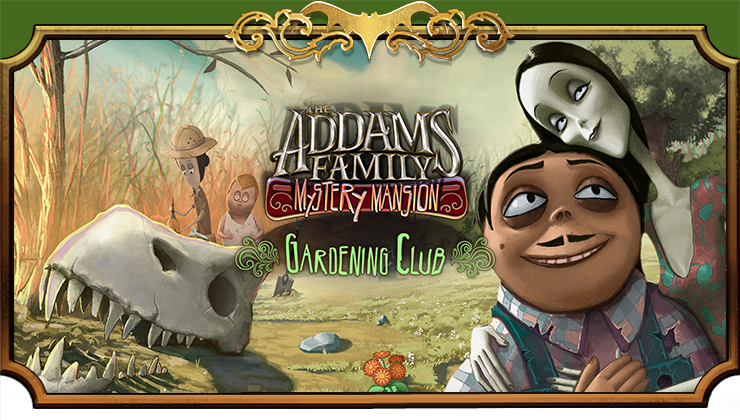 We all know how much Morticia loves her garden and what a better way to show her support than helping her to win The Gardening Club's monthly contest?
We're not only bringing an exclusive event but presenting you the Match 3 mini-game, to get event points and limited rewards! Play now for free

Are you ready for the yummiest episode ever?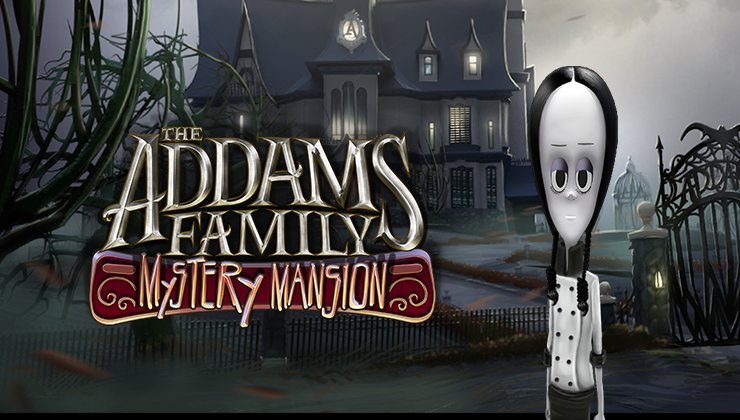 Episode 23 is here and the whole family is excited for the next month's Addams Family Reunion so, Pugsley and Wednesday are helping Morticia to prepare new dishes for the Addams Family!
Get ready to unlock a new area: The Back Kitchen! Play now for Free

Welcome to the Crow Camp!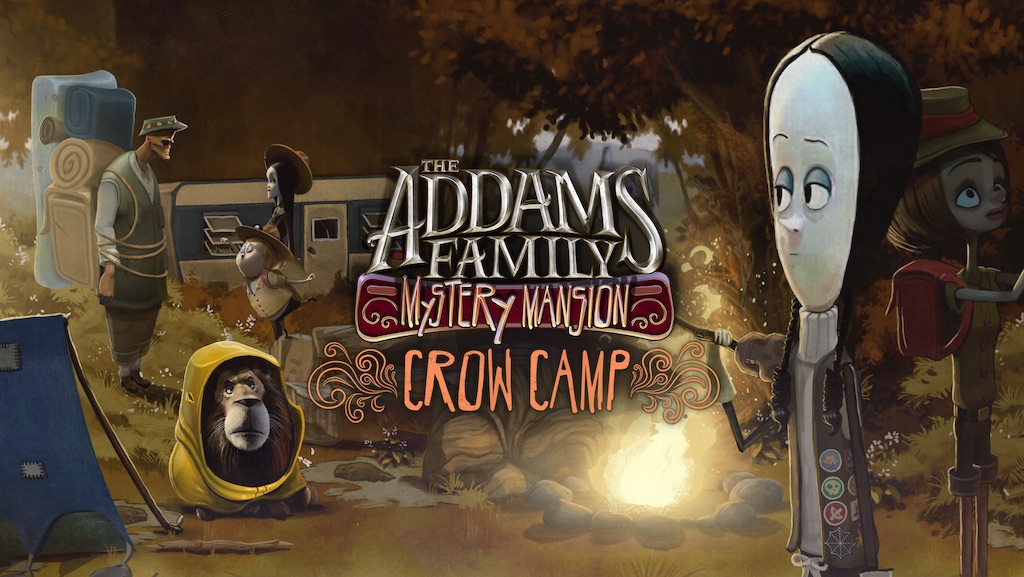 Summer is around the corner and… Morticia has the greatest idea: create a Crow Scout troop so the kids can learn everything about nature! Will Wednesday and Pugsley be excited as much as we are?
Find out NOW! Meet our new visitor: The Tailor! Play for Free