Welcome to the Crow Camp!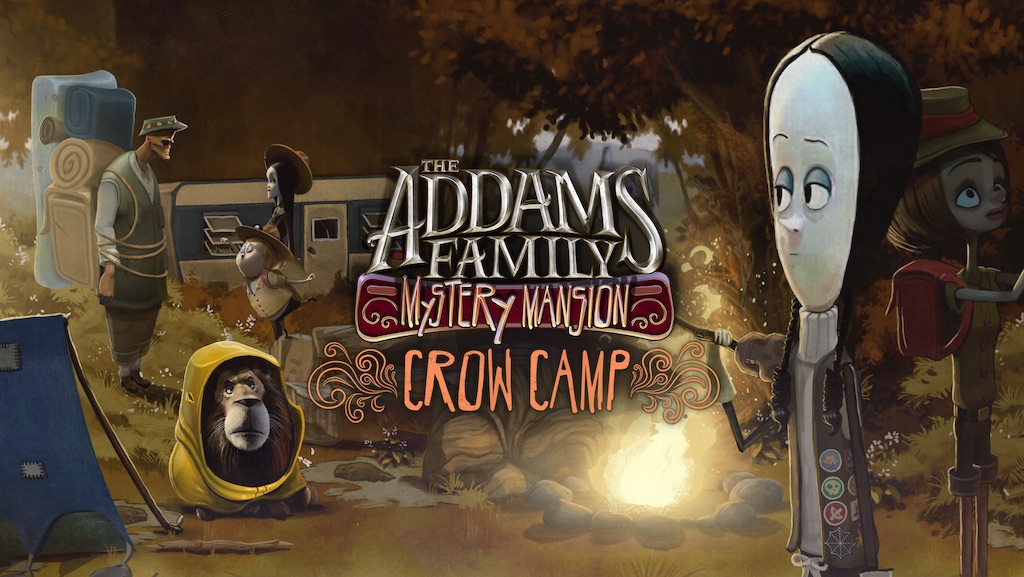 Summer is around the corner and… Morticia has the greatest idea: create a Crow Scout troop so the kids can learn everything about nature! Will Wednesday and Pugsley be excited as much as we are?
Find out NOW! Meet our new visitor: The Tailor! Play for Free

A knightly event for the Kookiest Family of all!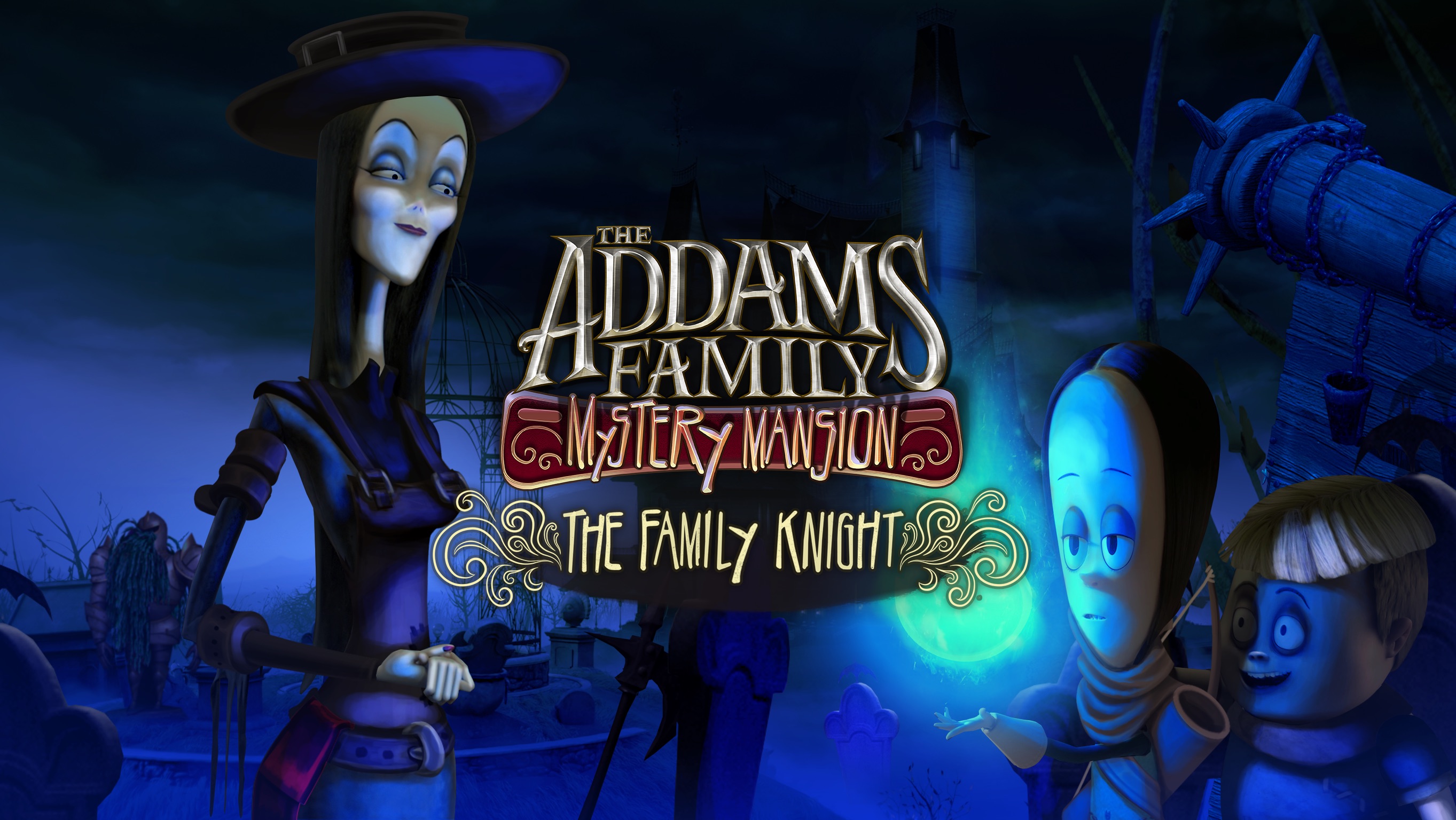 Grandma released the soul of an old Family Knight, and it's up to the family to help their old relative get his final rest. On this update, you'll get to decorate your Mansion with exclusive knightly decorations. Also, try the new WEATHER feature!
Play now for Free

Are you ready for the kookiest EGG HUNT?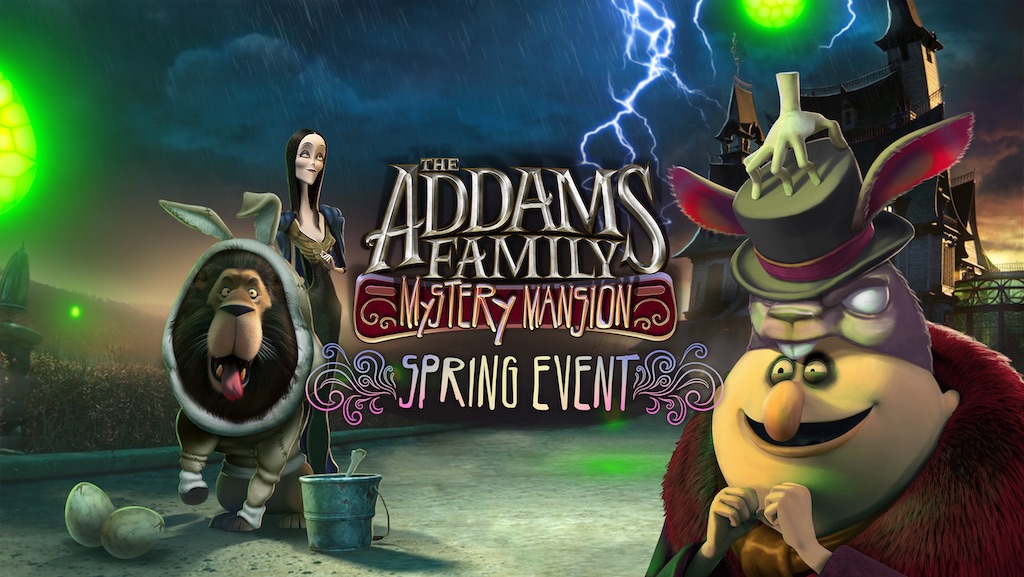 An ancient tradition will be celebrated by the Addams Family! Spring rains have foiled Morticia and Gomez's date night. However, this season can be really fun at the mansion too: the Spring Egg Hunt is ON!
Grandma is conducting it and the kids are eager to find all kinds of exotic eggs. Join them in this spring event full of laughs, dark humor and spookiness! Also, check out the new VISITORS feature! Play now for FREE

Addams Family St Patricks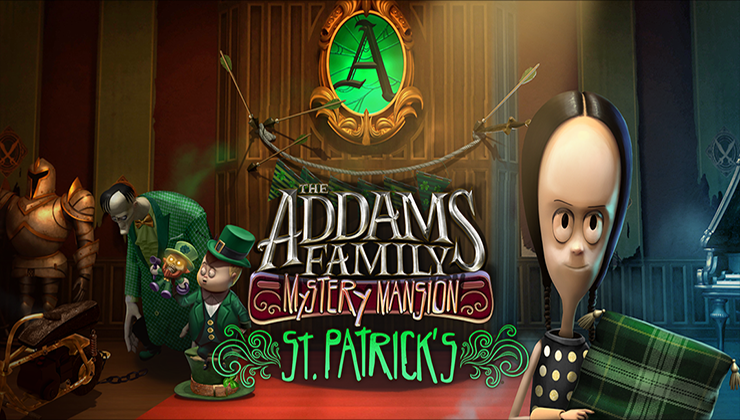 Prepare for a St. Patrick's event with dark humor, laughs and classic Addams kookyness! Pugsley wants to find a Leprechaun he suspects lives in the mansion and claim his three wishes…
Celebrate St. Patrick's day with the kookiest family and have fun with the cr…wait, why is Uncle Fester wearing red clothes?

Addams Family Valentine Day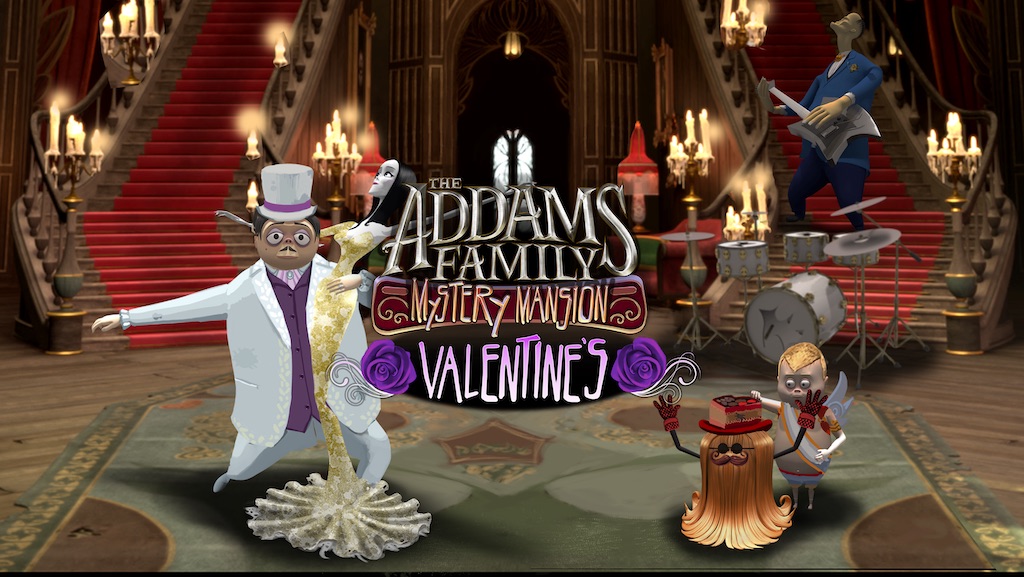 Gomez recruits all the family to get the best Valentine's gift for his beloved wife. Prepare for a Valentine's Season full of dark humor and laughs. Come on, a classic day with the Addams!
Play now for free