Snoopy's Town – Valentine's Day Update is out!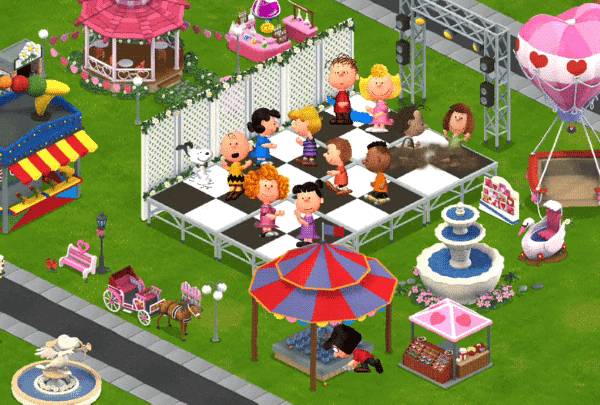 Love is in the air - you're going to love the Valentine's Day update! Download it now for FREE!
VALENTINE'S DAY EVENT
• Craft new items only available in this event to unlock new content!
• Obtain all the items before the event ends to get the "Love Sculpture" - it will instantly provide items!
NEW CONTENT!
• 33 new buildings and decorations, like the Dancing Stage, Love Sculpture & more
• 21 new animations, like the Dancing Practice, Dance Contest & more
• 12 new items to collect & craft, like Love Perfume, Valentine´s Gift & Chocolate Bear!