Snoopy Town – Perfect City Decorations Update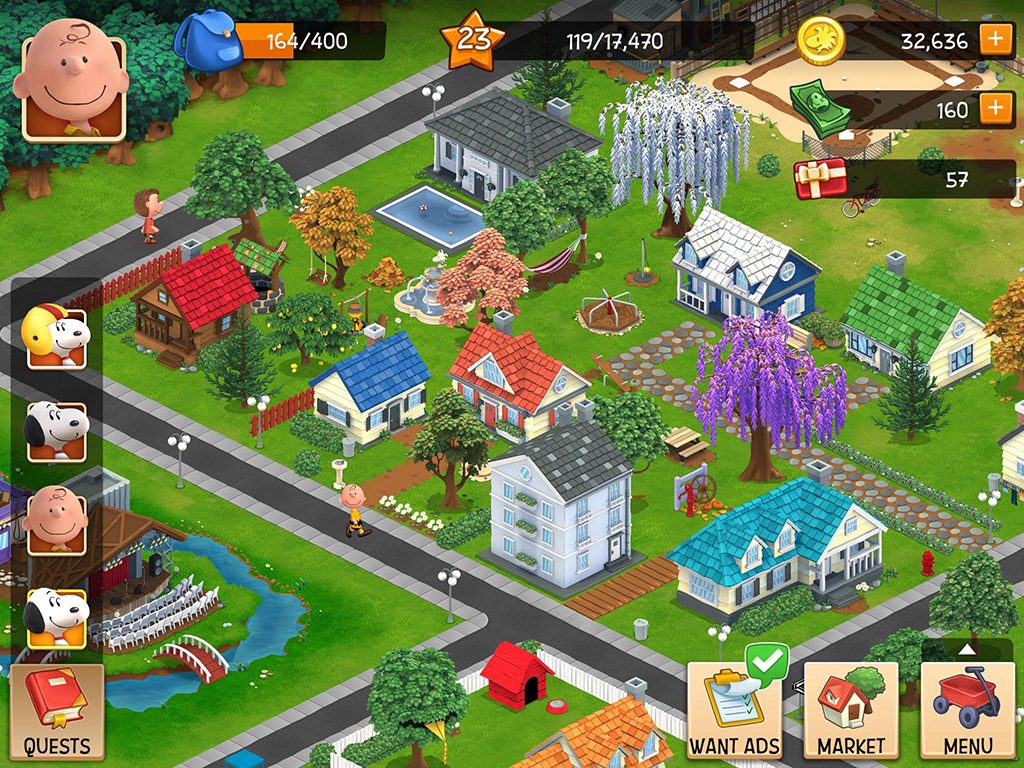 Make the most beautiful Peanut's City with the new decorations Pack! Download now for FREE
PERFECT CITY EVENT!
- Use the new decorations to create the perfect screenshot of your city! Share it in Social Media to participate in the Perfect City Event.
NEW CONTENT!
• 6 new decoration houses, such as Stylish house, Big household and Elegant pool house.
• 7 new sidewalks and fences to make your city look awesome.
• 4 decoration trees, such as Colorful bush and Violet weeping tree.