Back to School time for Snoopy & Charlie!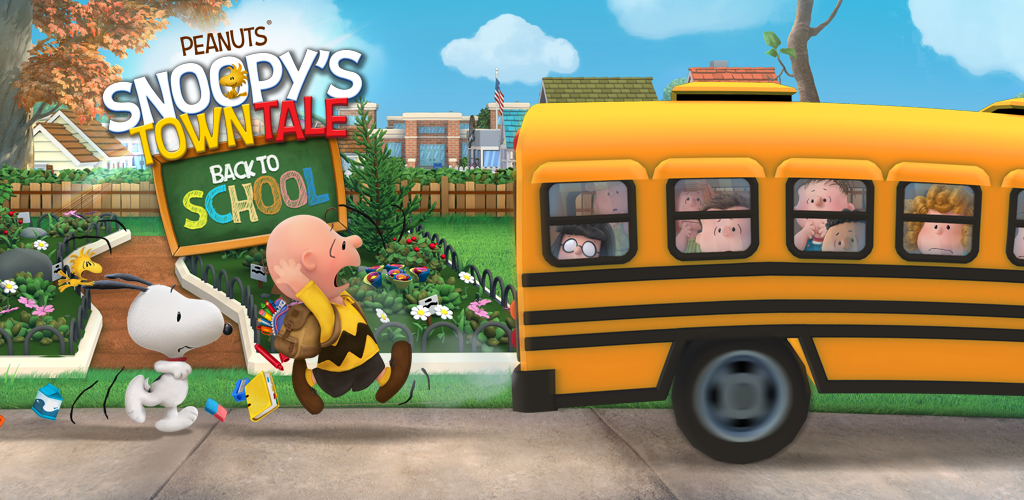 It's back to school time! Late to the bus? Help Charlie have all his supplies for school.
Play the mobile game for Free now!
BACK TO SCHOOL EVENT!
- Time's running, collect all the school supplies before it runs out!
- Earn all the new buildings and suppliers to help Charlie go back to school
- Decorate your town and participate in social media urban contest.
- Craft all the new objects!
NEW CONTENT!
- 9 New Items to collect and craft, such as Pencil case, Compass and Calculator.
- 6 new Time-request challenges with unique rewards.
- 11 New Buildings, such as University, Museum and Botanical garden